City Now Accepting Applications for Temporary Patios
June 1, 2021
Cornwall Ontario – Once again, the City of Cornwall is inviting restaurants, cafes, bars, and brewery owners to temporarily extend their outdoor patio spaces to safely accommodate patrons and staff.  Although outdoor dining is not currently permitted under the Lockdown and Stay-At-Home Order restrictions, the City hopes to process all requests now so these temporary patios can open once the Provincial orders have been lifted.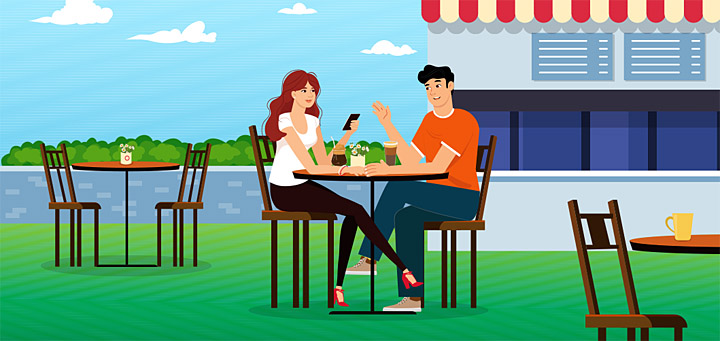 For those establishments looking to serve alcohol, the Alcohol and Gaming Commission of Ontario (AGCO) will permit licensed establishments to create a temporary patio adjacent to their premise or increase the size of their patio.  As was the case in 2020, the AGCO will not require businesses to apply or pay a fee for these temporary extensions, however licensed establishments must ensure they have municipal approval and meet all other applicable requirements.
Extended patios for licensed and non-licensed restaurants and bars will allow the public to safely enjoy outdoor restaurant service that meets social distancing requirements and other public health guidelines.
"We had great success with the temporary patio program last summer and we look forward to offering the same support to restaurants and bars this year," says Mark Boileau, General Manager of Planning, Development, and Recreation with the City of Cornwall.
To further support local establishments, Cornwall will again waive the fee of applying for a temporary patio in 2021.
"The most recent lockdown has been particularly hard for restaurants and bars who were hoping to take advantage of the warmer weather," explains Mr. Boileau.  "We hope opening the patio application process now and waiving our fee will help businesses plan for when the Province eventually lifts outdoor dining restrictions."
To ensure staff can process applications efficiently, applicants should provide the following information when contacting the City:
Address and contact information,
Plan of patio, including number of tables and seats (consider using an aerial image from Google Maps),
If expansion to an existing patio is proposed, please include the intended expansion along with the existing patio,
Indicate if a structure is being incorporated (for instance, a raised platform or temporary fencing),
If located on private property, please include a statement of consent from the private property owner,
If looking to extend onto public property, know you will be required to sign a Temporary Encroachment Agreement and provide proof of insurance. Please inquire for more details.
Indicate if you need the City to supply fencing and concrete bumpers to increase the safety of your patio (required for those using on-street parking spaces),
Demonstration as to how bar/restaurant will comply with applicable provincial requirements including physical distancing, occupancy rates, etc.
Those looking to apply for the creation or extension of a patio should contact Kat Rendek, Project Coordinator with the City of Cornwall, by phone at 613-930-2787 ext. 2322 or by email at krendek@cornwall.ca.
Additional Resources
Business Reopening Toolkit
Cornwall Economic Development has put together a toolkit to help businesses reopen. The toolkit includes guidelines and a maximum occupancy calculator along with signs and posters that can be downloaded and printed:

We summarize the latest news about the impacts of COVID-19 on Cornwall businesses on a daily basis. Click on the following link to view: