Cornwall Arts Centre Reaches Fundraising Goal
May 21, 2021
Cornwall Ontario – The community effort to support the development of an arts and culture centre in Cornwall has exceeded its fundraising goal of $1 million thanks to a $100,000 donation from Barbara and Bill Etherington of Toronto.  The total raised by the Be the Link campaign now stands at $1,028,598.66.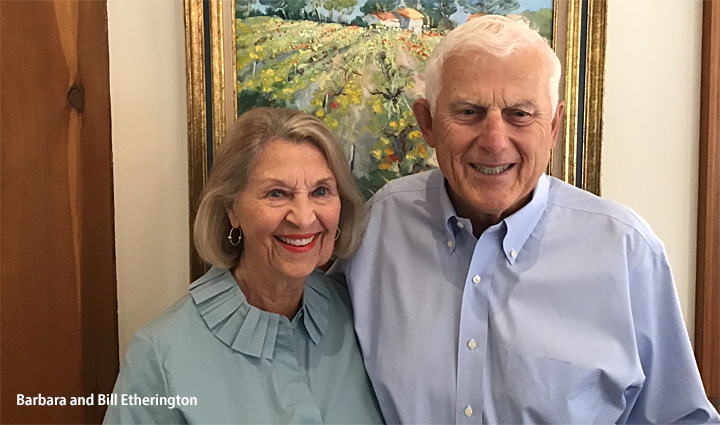 Barbara Stewart Etherington is a Cornwall native who has been living in Toronto for some time and keeps tabs on her hometown.  She saw the Be The Link's recent Art Auction, successfully bid on the Fernand Labelle painting and then she and her husband decided to make a donation.
"It has been a long haul and the pandemic did not help!," says Katie Burke, Co-Chair of the Fundraising Committee. "The citizens of Cornwall and area, both young and old, longtime and recent have stepped up and made this happen.  The Arts and Culture Centre has been a long time in the making and has just taken a giant step forward!"
The City of Cornwall purchased the former Bank of Montreal building at 159 Pitt Street in 2018 and is undertaking the preliminary steps that will see the building transform into a modern state-of-the-art arts and culture centre, complete with black box theatre, gallery, studio and meeting spaces. The facility is considered the missing link that will complement other arts, culture and recreation amenities in the city. The facility is also expected to be a positive addition to Downtown Cornwall, helping boost nearby restaurants and merchants.
"We still have some donors out there who are considering making a donation and we encourage them to do so – as well as anyone else who would like to donate to the cause," added Ms. Burke.
Additional Information
Categorised in: Arts and Entertainment, Business, Community, General, News