Cornwall Businesses Receive My Main Street Grants
December 20, 2022
Cornwall Ontario – A number of local downtown businesses have received support via the My Main Street program.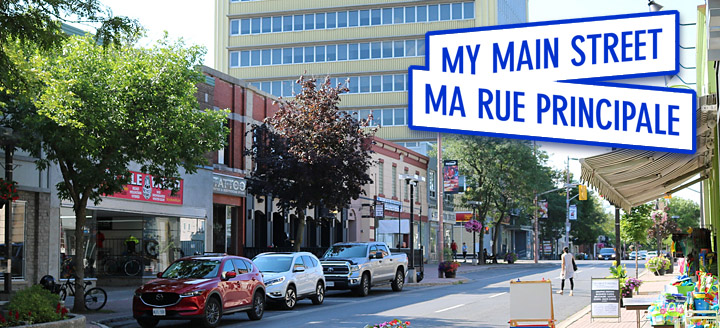 The funds come via the Cornwall Downtown Business Improvement Area (DBIA) which had received funding earlier this year to hire a dedicated My Main Street Ambassador, conduct customized marketing research and data analysis, and provide support for non-repayable funding contributions for small businesses.
"We are very happy to be able to support such a diverse group of businesses,"  says Mandy Prevost, My Main Street Ambassador. "We expect these funds will help each business become stronger and more successful, leading to an overall more vibrant Downtown."
Each of the following 9 local businesses will be receiving a non-repayable contribution of $10,000 to support its main street business.
DG Vintage
Essential Kitchen
The Happy Popcorn Co.
Life's Little Pleasures
Love and Lee
Poptronic
Rush Hour Escapes
Riley's Bakery
Schnitzels
"The market research is leveraged to help businesses identify new opportunities for growth with a focus on serving the community's needs," adds Ms. Prevost.  "Each successful candidate has used the non-repayable funding to fill a gap in the community, whether it be bringing in new retail, converting an existing patio to ensure that it is inclusive to all members of the community, including those with mobility issues, to providing a service/activity that is unique to the downtown area and the purchasing of equipment to grow production for extended hours or to pilot community fundraising programs."
About My Main Street
My Main Street is a $23.25-million investment by Federal Economic Development Agency for Southern Ontario to support the recovery and revitalization of main streets and local businesses in southern Ontario.
About the DBIA
The Cornwall Downtown Business Improvement Area (DBIA) seeks to build and maintain a strong business district for the community, and promote the downtown area so local businesses thrive and prosper.
Downtown Cornwall is featured in the 2022 Year in Review report by Cornwall Economic Development.