Cornwall is updating its Recreation Master Plan
April 7, 2020
Cornwall Ontario – The City of Cornwall is updating its Recreation Master Plan to identify community priorities for parks and recreation services over the next ten years.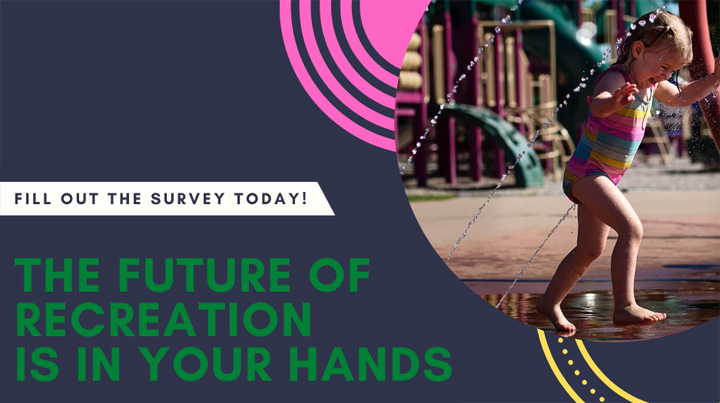 Through public input and research, the Master Plan will be an actionable strategy that can readily adapt to changes in the community and emerging trends. It will assist the City and stakeholders in making strategic investments to ensure a healthy community, improve the quality of life for residents, and encourage a strong economy and sustainable environment.
The Master Plan will explore topic areas including:
Indoor and outdoor recreation facilities – a particular focus will be placed on outdoor aquatics and the Benson Centre lands;
Parks and open spaces – a particular focus is placed on the role of Guindon Park; and
Programs and services.
"Public and stakeholder consultation is critical to developing a plan that responds to community needs," said Jamie Fawthrop, Division Manager of Recreation. "We want to know how our residents use parks, facilities, and services, as well as how we can improve public spaces and services for future generations."
Get Involved
Over the coming months, there will be a number of opportunities for local residents to get involved:
Fill out a Community Survey. There are three ways to complete the survey:
Attend a future Public Open House to learn about the project and to provide your input.
Submit written comments to recmasterplan@cornwall.ca
In-person consultation events will be impacted by the COVID-19 pandemic and will be scheduled at an appropriate time in the future.
A public meeting will be held near the end of the planning process to present the Draft Master Plan and gather additional feedback.
More Info
To view the City's current Recreation Master Plan or visit the City's website, please use the following links:
Reminder
In an ongoing effort to combat the spread of COVID-19 City of Cornwall municipal offices and recreational facilities are closed to the public until May 4 2020.  Outdoor play structures, courts, and other sports areas remain closed to the public as well.  Parks and trails remain open for walking, but residents should do so while maintaining 2 metres between themselves and others.
Categorised in: Arts and Entertainment, Community, General, News, Sports