CREATE Launches COVID-19 Advisory Services
February 10, 2021
Cornwall Ontario – For many businesses, taking on debt has been an essential component in their strategy to survive the pandemic. Helping businesses develop a strategy to manage that debt is the focus of a new Advisory Service Program from CREATE.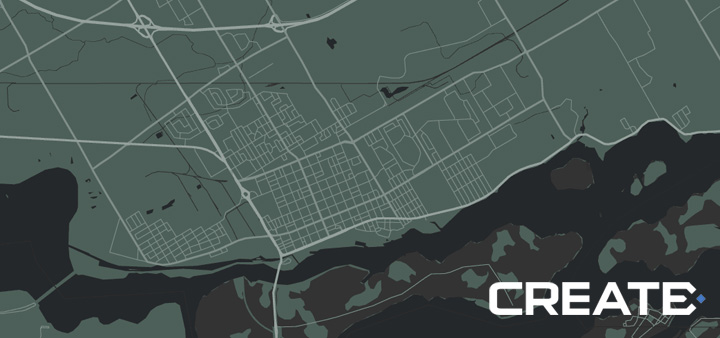 "Businesses in this community need guidance more than ever before because of the pandemic," states Martha Woods, Chair of CREATE. "The pandemic has presented businesses with unforeseen challenges that very few planned for. While there are many financial services available through a variety of different streams, the Advisory Services Program will equip local businesses with the knowledge and understanding to drive them to future survival and success."
CREATE will help local businesses develop a financial plan with advisory services valued at more than $6000. The program is open to businesses in Cornwall, SDG and Akwesasne that have accessed COVID support programs. Program deliverables include:
One year subscription to Liveplan, which is a premium tool to help small businesses with business planning, cash forecasting, and financial performance tracking.
Up to 10 hours of support to develop a cash flow and forecast.
Two hour-long sessions with a group of experienced local advisors who can offer advice on your forecast and plan, as well as connections to extended networks.
The Advisory Services Program panel of advisors will include Tom Kaneb from Sigmapoint, Johanne Delves from RBC, Scott Runté from Launch Lab, Andrew Seguin from Seguin Financial, and Lesley Thompson from Cornwall & the Counties Community Futures Development Corporation.
"Entrepreneurs need to start today to create a plan to maximize the forgivable loan amount they will qualify for," says Lesley Thompson, Executive Director of the Cornwall & the Counties Community Futures Development Corporation.
The COVID Advisory Services Program has been made possible with RRRF Community Based Funding from the Federal Economic Development Agency for Southern Ontario, which is delivered by Cornwall & The Counties Community Futures Development Corporation.
The Advisory Services Program is open for intake now.
About CREATE
CREATE is an acronym that stands for the Cornwall Regional Entrpreneurs Artists & Technologists Exchange. Formerly known as the Cornwall Innovation Centre, CREATE is a not-for-profit organization that seeks to support Cornwall's business community. Administrative duties are managed by the Cornwall and Area Chamber of Commerce.
Business Reopening Toolkit
Cornwall Economic Development has put together a toolkit to help businesses reopen. The toolkit includes guidelines and a maximum occupancy calculator along with signs and posters that can be downloaded and printed:

We summarize the latest news about the impacts of COVID-19 on Cornwall businesses on a daily basis. Click on the following link to view: