Digital Consult Program to Offer Free Tailored Advice
November 24, 2020
Cornwall Ontario – Local businesses will now be able to take advantage of local expertise thanks to Digital Consult, a new program from the Cornwall Business Enterprise Centre.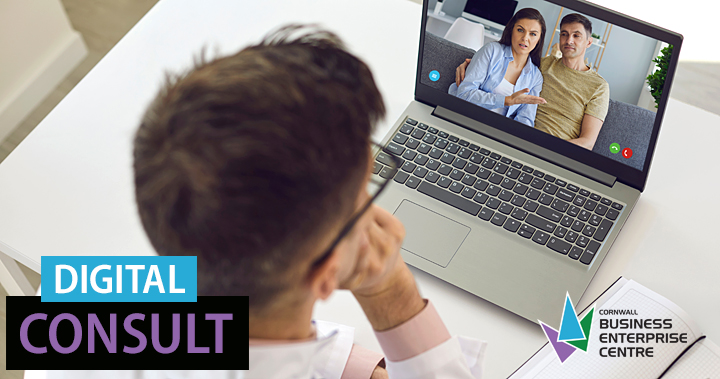 The objective of Digital Consult is to connect small business owners in Cornwall, SDG and Akwesasne with experts in finance, legal, marketing, technology and on-line solutions. Business owners will be able to book an expert for up to 3 (three) 90 minute consulting sessions, allowing them to ask questions, identify available assistant programs, and plan out future activities and more.
"COVID-19 has challenged many businesses over the past 8 months in many ways.  Pivoting and adjusting has certainly been part of the everyday activity, often throwing business owners into a world where they are sometimes not as comfortable or knowledgeable," says Candy Pollard, Business Consultant with the Business Enterprise Centre. "Digital Consult will help business owners navigate this new world, and hopefully develop a pathway to success."
The cost of the consultants will be covered by the Business Enterprise Centre, thanks to a new $32,000 grant from the Ontario Together Fund.  All consultations will be confidential and specific to the business.
Eligibility
To participate in this program, businesses must:
Be located within Cornwall, SDG or Akwesasne
Be a registered business
Have 99 employees or less
Home based businesses are eligible. Businesses looking to apply must fill out an application form with the Business Enterprise Centre. Intake begins December 1st, 2020.
COVID-19 Recovery Network
Digital Consult is part of the efforts to enhance services at Ontario's Business Enterprise Centres through the creation of a COVID-19 Recovery Network.  The new funding will help expand the capacity of virtual business advisory services and improve access to funding, crucial information, and resources to equip businesses to respond to Covid-19 and grow.  In addition to Digital Consult, local businesses are encouraged to participate in the Business Enterprise Centre's ongoing series of webinars.
About the Cornwall Business Enterprise Centre
The Cornwall Business Enterprise Centre helps small business owners and entrepreneurs succeed in Cornwall, Stormont, Dundas, Glengarry & Akwesasne by offering information, tools and support during the start-up and growth stages of business operation. This includes administration of the Summer Company and Starter Company PLUS programs. The Cornwall Business Enterprise Centre is operated by Cornwall Economic Development and funded in part by the Government of Ontario.
The Cornwall Business Enterprise Centre is located at 100 Water Street East (Cornwall Civic Complex) and can be contacted by phone at 613-930-2787 x2276 or online at: