Digital Main Street Program Renewed to Help Small Businesses
April 14, 2022
Cornwall Ontario – Cornwall small businesses will find it easier to expand their online footprints through the renewal of the Digital Main Street program, including Digital Service Squads, which have helped thousands of businesses with one-on-one technology support.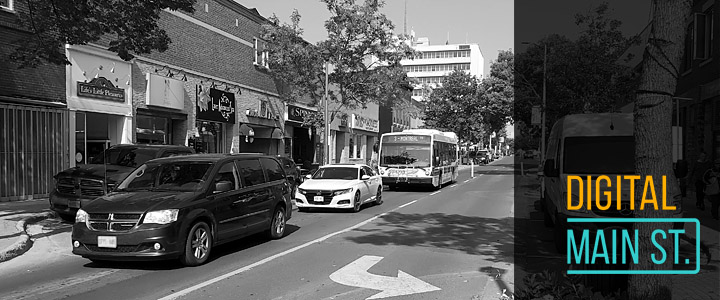 "Main street small businesses are the economic foundation of communities across Ontario," said Nina Tangri, Associate Minister of Small Business and Red Tape Reduction. "Our government is supporting them in reaching new customers and new markets through Digital Main Street. To date, we have helped more than 41,000 Ontario businesses, and expect this funding will give 36,000 more businesses the boost they need to raise their digital profile."
Digital Service Squads are composed of recent graduates and students with strong technology and marketing backgrounds that communities can access to provide to their business members. The squads provide one-on-one technical help with digital assessments, website creation, social media advertising, and e-commerce platforms.
The Digital Main Street program offers three resources to small businesses:
"Ontario's small businesses are key to the strength of our economy," said Vic Fedeli, Minister of Economic Development, Job Creation and Trade. "Through Digital Main Street, we're giving business owners and operators the tools they need to strengthen their online presence and enhance their technical skills, so they can better supply their customers, contribute to our economic stability and create jobs."
Additional Information
Entrepreneurs are encouraged to contact the Cornwall Business Enterprise Centre with any questions they may have on the Digital Main Street Program. You can link up with CBEC online:
Quick Facts
Related Articles