15 Local Businesses Join Digital Main Street Program
January 5, 2021
Cornwall, Ontario – Over 15 businesses in Cornwall and SDG area are improving their online presence with the help of the Digital Mainstreet program – and there is room for more.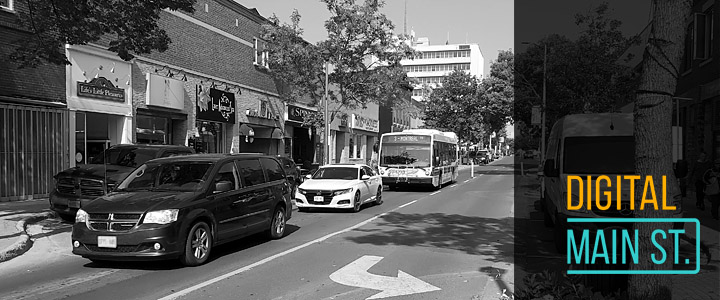 Many businesses have found success in pivoting their businesses to offer more online services and in selling products online.  The Digital Main Street program is designed to assist small business owners to navigate through the online world and strengthen their business and prepare for the future.  There are currently 2 different programs that businesses are able to take advantage of, each with slightly different benefits.
"I really encourage our small business owners to take a few minutes and consider these programs," says Candy Pollard, Business Consultant with the Cornwall Business Enterprise Centre.  "The assistance that will be provided can make a huge difference in a business, especially in these challenging times."
ShopHERE (Powered by Google)
Creates an online store for independent small businesses and artists at no cost
1 on 1 connection with a digital expert that helps you by creating an online store
Options for service-based businesses exist (accounting, booking appointments, etc)
Uses Shopify or Square as an E-Commerce Platform
(90 Day Trial period. Fees may apply after)
More info:https://programs.digitalmainstreet.ca/shophere-signup
Future Proof
Access to a free digital marketing team to help shape your business online
A transformation team creates a customized digital transformation plan for you
Teams consist of 5 individuals: Digital Marketer, Graphic Designer, Web Designer, Copywriter, UX/UI Designer
Team works with you (1 hour a day) to help you learn how to manage your digital assets
More info: https://digitalmainstreet.ca/transformation-teams/
In addition to the above two programs, the Cornwall Business Enterprise Centre is also running the Digital Consult Program.
Digital Consult
The objective of Digital Consult is to connect small business owners in Cornwall, SDG and Akwesasne with experts in finance, legal, marketing, technology and on-line solutions. Business owners will be able to book an expert for up to 3 (three) 90 minute consulting sessions, allowing them to ask questions, identify available assistant programs, and plan out future activities and more.
More info: https://choosecornwall.ca/news-english/digital-consult-program-to-offer-free-tailored-advice/
About the Cornwall Business Enterprise Centre
The Cornwall Business Enterprise Centre helps small business owners and entrepreneurs succeed in Cornwall, Stormont, Dundas, Glengarry & Akwesasne by offering information, tools and support during the start-up and growth stages of business operation. This includes administration of the Summer Company and Starter Company PLUS programs. The Cornwall Business Enterprise Centre is operated by Cornwall Economic Development and funded in part by the Government of Ontario.
The Cornwall Business Enterprise Centre is located at 100 Water Street East (Cornwall Civic Complex) and can be contacted by phone at 613-930-2787 x2276 or online at:
Categorised in: Arts and Entertainment, Business, Community, General, News