Discover Hidden Treasures During Doors Open
August 16, 2022
Cornwall Ontario – Discover Cornwall and SDG Counties' hidden treasures this coming weekend during Doors Open.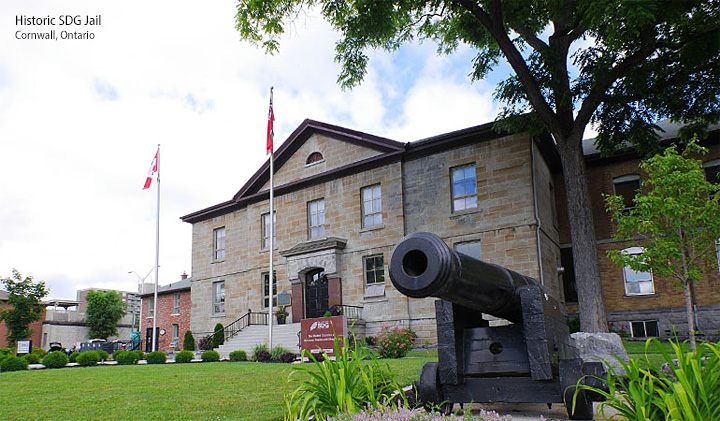 During the two-day event, local sites in Cornwall and SDG Counties will open their doors free of charge, giving members of the public a unique chance to see familiar landmarks in a whole new way.
This year's Doors Open event will take place on Saturday, August 20th and Sunday, August 21st and there are a total of 20 participating locations.
"Doors Open is a great opportunity to celebrate our rich heritage and culture," said Karina Belanger, Tourism Coordinator with the United Counties of SDG.
Most participating locations are open both days however some sites will only be open for one day, or for specific hours.
"Cornwall and SDG Counties is one of Ontario's oldest region's and we have a great history to share," added Kevin Lajoie, Tourism Officer with the City of Cornwall.
Participating Sites
Saturday only
Carman House Museum (10am – 5pm)
Cornwall Public Library (Guided tours at 10am & 2pm, spaces are limited, register in advance at the library website)
Trinity Anglican Church (10am – 4pm)
YourTV Cornwall (10am – 4pm)
Saturday & Sunday
Aultsville Train Station (11am – 4pm)
Cline House Gallery (10am – 4pm)
Cornwall Community Museum (10am – 4pm)
Cornwall Historical Walking Tour (10am – 4pm)
The Glengarry Celtic Music Hall of Fame (9am – 3:30pm)
Glengarry Nor'Westers and Loyalist Museum (10am – 5pm)
Glengarry Pioneer Museum (10am – 4pm)
Historic SDG Jail (10am – 4pm)
Lost Villages Museum (10am – 5pm)
Martintown Grist Mill (10am – 3pm)
Nativity Co-Cathedral (11am – 4pm)
Priests Mill Arts Centre (10am – 5pm)
Saunders Hydro Dam Visitor Centre (9:30am – 5pm)
Upper Canada Migratory Bird Sanctuary (10am – 4pm)
Sunday only
St. John the Evangelist Anglican Church (12pm – 3pm)
St. Raphael's Ruins (10am – 4pm)
Residents and visitors are encouraged to visit the Doors Open website to see the specific hours of operation and additional information.
About Doors Open
The local event is affiliated with Doors Open Ontario, a province-wide initiative to draw attention to heritage sites in communities across Ontario. Through Doors Open, residents and visitors are invited to discover first-hand Ontario's hidden heritage treasures, some of which have never been open to the public. Since the program was launched in 2002, over 7.3 million visits have been made to heritage sites participating in this exciting initiative.
Cornwall Event Calendar
Looking to find out what's on in the Cornwall area? Check out Cornwall Tourism's website:
Categorised in: Arts and Entertainment, Business, Community, General, News