Floral Expressions Opens Christmas Store in Cornwall Square
November 28, 2022
Cornwall Ontario – The holiday spirit has popped up in a big way at Cornwall Square with the opening of Floral Expression's seasonal Christmas Store.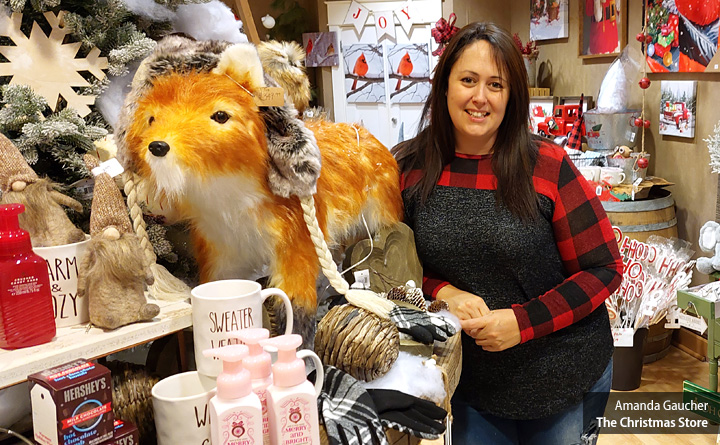 Located on the first floor of the mall, the seasonal outlet features a wide array of holiday-themed giftware, decorations, houseware, accessories and more.
It marks the third year that Floral Expressions owner Amanda Gaucher opens the seasonal store, and the response continues to grow each holiday season.
"People are now anticipating it (when it opens)," said Gaucher. "For the grand opening, we had people who came from Montreal and Rockland to see the selection."
An extension of her mainstay shop on Pitt Street, the Christmas Store has a diverse mix of products that is sure to interest any Christmas enthusiast. Gaucher also made an extra effort this year to source local products where possible.
"A lot of our pillows and prints, t-shirts, woodwork and other items are made by home-based crafters and makers," she said. "We wanted to try and support local as much as possible."
Store Hours
The Christmas Store is open the same as the Cornwall Square hours – Monday to Friday from 9:30 am to 7 pm, Saturday from 9:30 am to 5:30 pm and Sunday from 11 am to 5 pm.
Additional Info
For more information on Floral Expressions or the Christmas Store, visit them on Facebook:
Related Articles