Free 2-Hour Parking in Cornwall
June 12, 2020
Cornwall Ontario – Effective immediately, parking is free for the first two hours in Cornwall.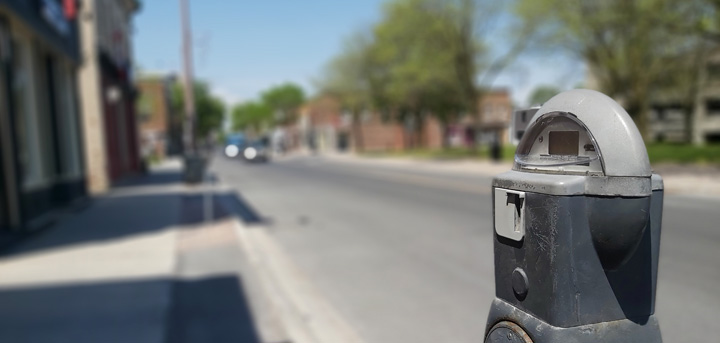 "Council has voted to make it even easier to support local businesses," said Mayor Bernadette Clement. "I hope to see Cornwall residents taking advantage of complimentary parking to support a restaurant, a store, an entrepreneur in our community."
The new policy includes on-street parking and municipal lots, and is in effect until September 14, 2020. New signage will be rolled out to draw the attention of people looking to visit merchants and restaurants in the Downtown and Le Village Shopping Districts.
Residents and visitors using spots governed by the Pay-by-Plate system will be asked to register their license plate with the machine, which will cost nothing for the first 2 hours. The machines are expected to be reprogrammed with this feature by June 22.
The City of Cornwall maintains 10 municipal parking lots in the Downtown and Le Village Shopping Districts, in addition to on street metered parking on Pitt Street, Second Street and Montreal Road.  The 2 hour free parking refines a previous policy and allows for more turnover in high-demand areas. Motorists must respect parking time limits posted on street signs where applicable. Paid boat trailer parking at Lamoureux Park is not included in 2-hour free parking.
Free parking is just one of several measures the City of Cornwall has implemented to provide relief during the COVID-19 pandemic.
In addition to deferring property tax payments, the City of Cornwall also established the Small Business Emergency Support Loan to help local businesses. The Cornwall Business Enterprise Centre is also offering a series of free webinars for local business owners to get caught up on best practices.
For additional information on the COVID-19 pandemic and supports available to businesses, including a toolkit for local business owners, please on the links below.
Business Reopening Toolkit
Cornwall Economic Development has put together a toolkit to help businesses reopen. The toolkit includes guidelines and a maximum occupancy calculator along with signs and posters that can be downloaded and printed:

We summarize the latest news about the impacts of COVID-19 on Cornwall businesses on a daily basis. Click on the following link to view: