Intake Opens for Second Round of My Main Street Community Activator Program
December 3, 2021
Cornwall Ontario –  Organizers of the My Main Street Program are looking for amazing projects to fund through the second round of the Community Activator program.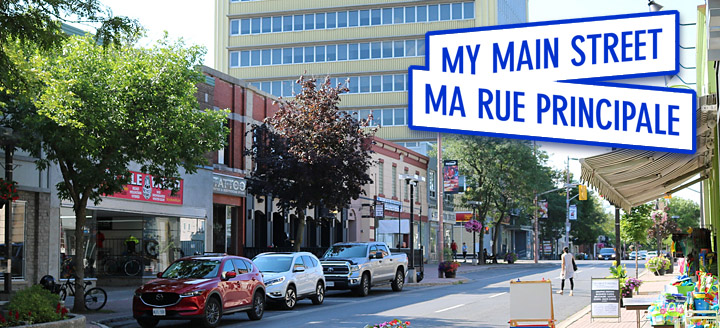 The My Main Street Community Activator provides support for community projects in southern Ontario designed to draw visitors and increase local vibrancy. The program, funded by the Government of Canada through the Federal Economic Development Agency for Southern Ontario, supports placemaking projects across southern Ontario in 2022, with reimbursements between $25,000 and $250,000.
Placemaking is an approach that asks people to collectively reimagine and reshape public space to maximize its shared value. Placemaking can take the form of events that draw people into a community, murals that brighten neglected streetscapes and celebrate local artists, seating and temporary patios that allow people to gather safely outdoors, new uses for neglected or empty spaces, and more.
Funding will be prioritized for projects that support sustainable placemaking strategies for their geographic area and that are designed to support economic and social benefits for equity seeking groups, including Francophone, women, Indigenous, racialized groups, Black communities, newcomers, youth (39 and under), people living with disabilities, the unhoused, low-income people, Trans or non-binary people, and or LGBQ+.
Funding between $25,000 and $250,000 will be available, and provided as reimbursements against completed work. The deadline to apply is February 1, 2022.
More information is available online:
Categorised in: Arts and Entertainment, Business, Community, General, News