Jobs and Growth Fund to Help Build Economic Activity
July 14, 2021
Cornwall Ontario – The Government of Canada has launched the Jobs and Growth Fund to foster economic activity across Canada, with a goal of helping to create 1 million new jobs.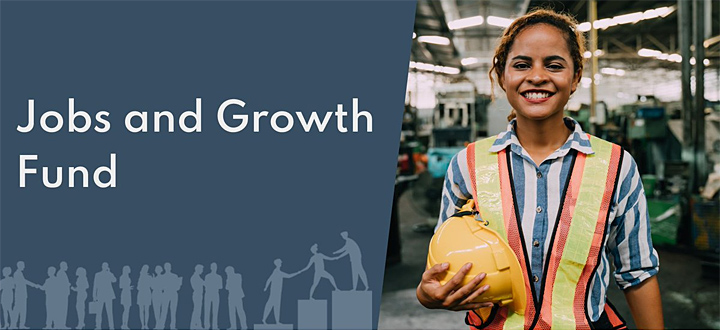 Delivered by Canada's regional development agencies (RDAs), the new fund provides $700 million to support a regional response and stimulate economic recovery following the COVID-19 crisis by investing in projects that will help to create jobs over the next three years and beyond. This includes up to $70 million dedicated to businesses created after January 2020 that meet eligibility criteria. By investing in job creators, the fund will help them to future-proof, build resiliency and position businesses for a strong recovery by adopting clean technology, increasing diversity, implementing new digital technologies and strengthening capacity in critical sectors.
""By investing in our job creators and the organizations that support them, the Jobs and Growth Fund will help to create quality jobs, pursue inclusive and clean growth opportunities, and empower businesses and communities from coast to coast to coast," said Mélanie Joly, Minister of Economic Development and Official Languages. "Our government has a plan to finish the fight against COVID-19—and ensure a resilient economic recovery that creates good jobs and growth for all Canadians. Today's announcement is an important step forward in getting us there."
The Jobs and Growth Fund will help job creators and the organizations that support them to future-proof their businesses, build resiliency and prepare for growth by transitioning to a green economy, fostering an inclusive recovery, enhancing competitiveness, and creating jobs in every corner of the country.
Intake Now Open
Applications will be accepted on a continuous intake basis until March 31, 2024, or until funding is fully committed. In Ontario, the Jobs and Growth Fund is being delivered by FedDev Ontario, one of Canada's regional development agencies. FedDev Ontario, which is now accepting applications for funding. Please visit FedDev Ontario's Jobs and Growth Fund web page for full eligibility criteria and additional information.
More Info
FedDev Ontario staff will be hosting two technical briefings through Zoom during the month of July. Those who are interested in learning more about the program's parameters and how to apply can register via one of the following links:
Quick Facts
Associated links
Business Reopening Toolkit
Cornwall Economic Development has put together a toolkit to help businesses reopen. The toolkit includes guidelines and a maximum occupancy calculator along with signs and posters that can be downloaded and printed:

We summarize the latest news about the impacts of COVID-19 on Cornwall businesses on a daily basis. Click on the following link to view: