LadouceurPhoto Opens New Studio in Downtown Cornwall
June 7, 2019
Cornwall Ontario – The arts movement in downtown Cornwall has grown with the opening of LadouceurPhoto Studio & Gallery.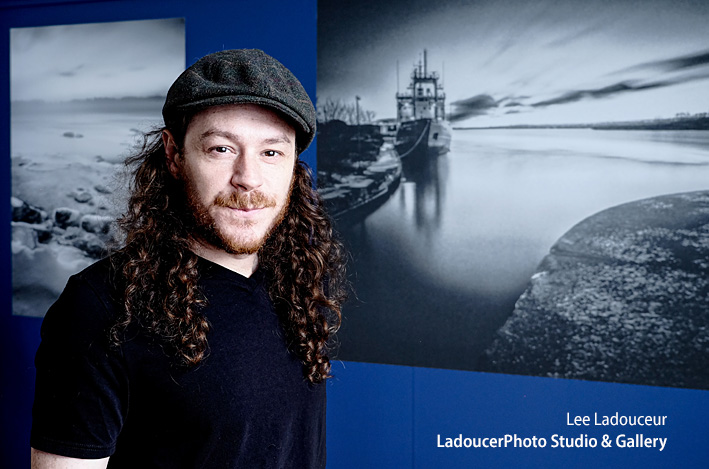 The newly renovated 340 square-foot downtown studio opened in early April and is located at 11 ½ Second Street West, between Gordon's Jewelers and Fairy Sweet Gourmet Bakery & Chocolatier.
Lee Ladouceur, owner of LadoucerPhoto Studio & Gallery has been honing his photography skills for over 20 years with a focus on portraiture, business headshots and pet photography.
"I have been a photographer all my life and felt it was time to fully pursue it as my career," says Mr. Ladouceur. "Having a space to help create new work will allow me to expand my offering to clients."
The new studio will not only provide Ladouceur with the space to help create new work, but it will also double as a rental studio for other aspiring artists who have yet to make the move into their own studio. Future plans for the studio include a photo gallery for group and solo exhibits, sales of his personal art prints and a unique offering that pet owners will have an interest in.
As consumers continue to spend increasing amounts of their disposable income on their pets, Ladouceur sees pet photography as a big opportunity.
"Pet photography is becoming a large market," says Mr. Ladouceur. "With no other photographer that I'm aware of offering the service in this region, I'm hoping to fill that gap in the Cornwall and Ottawa area."
The studio is currently open by appointment only but hours of operation will change once the gallery opens this summer.
Contact LadouceurPhoto Studio & Gallery to book your personal, group or pet photoshoots by phone at (613) 662-3509 or online at:
Categorised in: Arts and Entertainment, Business, General, News