Local Dance Studio Makes Big Move
December 7, 2018
Cornwall Ontario –  Studio C Dance School made a big move this year.
The 28 year old family-owned business has seen steady growth throughout its existence, but took a huge leap in 2018, moving to new space at 113 Amelia Street. The move doubled the size of the studio's previous location on Eighth Street.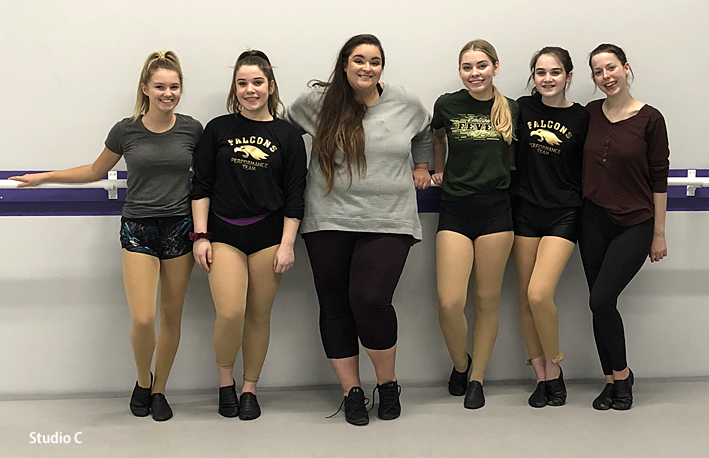 "We looked at a lot of different spaces before we found what we were looking for", said owner Candy Pollard.  "The needs of a dance studio are a little different from most businesses as we require fairly large areas with no posts and ceilings higher than 8 feet.  This space is a great fit for us and the team of Perras DiStefano was great to work with during the construction phase."
The need for more space has been something that Ms. Pollard, along with husband Mike and daughter Alanna, have talked about for a few years as enrolment has increased along with expanded programming.  Studio C offers recreational and competitive programs for dancers age 3 and up, and interest has been strong in both programs. In addition to classes in Jazz, Tap, Ballet, Lyrical and Highland dancing, the Studio began offering Acro Dance just 3 short years ago.
Studio C currently offers instruction to about 200 students, ranging from age from 3 to 21 years old.
The new studio is just under 3,000 square feet, with 2 full sized dance studios, and new flooring designed specifically for dancing.
"It was important to us to invest in our floors to protect the ankles, knees and hips of our dancers and teachers," explained instructor Alanna Pollard.   "Our sprung floors absorb the landing impact of jumping, and the Marley covering is of professional quality."
The extensive retrofit took approximately 8 weeks to complete.  Walls went up to create the 2 dance studios, complete with viewing windows for parents.  Renovations included an office, a storage area, washrooms, a coatroom, and a waiting area.  The studio also has a small boutique style space selling dancewear and shoes, providing clients with the opportunity to satisfy all of their needs in one location.
Both Candy and Alanna Pollard are certified Dance Instructors through the Canadian Dance Teachers Association (CDTA).  Studio C is the only dance school in the Cornwall area to offer their students the opportunity to take dance examinations based on the CDTA national syllabus.  Just 2 weeks ago, 29 students took these exams in both Jazz and Tap, with all dancers easily achieving the required standards.
"The move is easily the largest project we have tackled, and its positive impact will be long lasting," says Candy Pollard. " The entire Studio C Dance family was really helped in the building and moving process – and it has made us much closer as a result."
Studio C Dance School can be found online:
Categorised in: Arts and Entertainment, Business, General, News, Sports