Local Restaurants Highlighted with DISHED Promotion
February 4, 2021
Cornwall Ontario – Local residents will be reminded of the innovative and tasty meal options that are right in their backyards thanks to DISHED, an online marketing campaign from local food promotion company Taste Buds.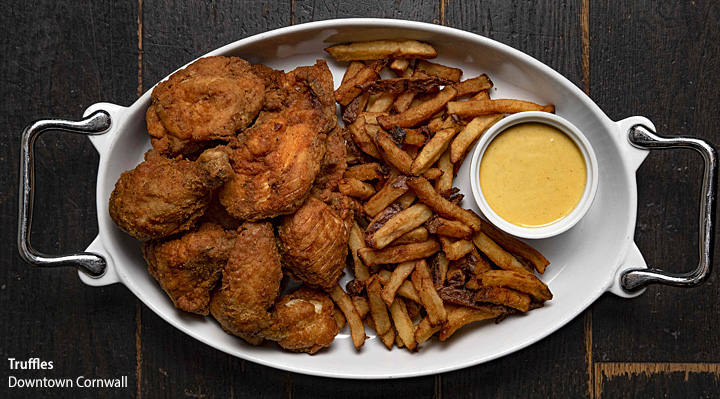 Participating restaurants will be showcasing a new, special or signature dish on the DISHED website starting Friday, February 5 until the first week of March. If you miss travelling, you don't have to leave your region or bubble to experience a dish from around the globe! From authentic Thai, Greek, Indian, German, Italian dishes and more, there is sure to be something that will satisfy your taste buds.
"We're thrilled to be able to partner with Cornwall Tourism and SDG Tourism to bring you our newest event, DISHED," said Taste Buds co-founder Pat Larose. "We have so many great dining options throughout our region, it's nice to be able to showcase as many as we can. This is also a great time to help support our local restaurants."
The campaign features over 25 restaurants throughout Cornwall and SDG. To see all participants and their dishes, visit www.getdished.ca. Food lovers can also win a dish by posting a photo of themselves and/or your dish from a participating restaurant. Tag @YourLocalTasteBuds using the hashtag #getdished for a chance to win a gift card from a participating restaurant at the end of the event.
"We have an amazing culinary scene and Dished is all about showcasing and supporting it," said Kevin Lajoie of Cornwall Tourism. "It's a chance for local residents to safely try a new dish or an old favourite while supporting the restaurants that add so much to our community."
Throughout the COVID-19 pandemic, many local restaurants have added new menu items, created classic and trendy pairings, and new restaurants have even opened their doors despite current challenges. Now is your chance to expand your palate and find a new favourite while staying safe at home.
"It is very important to do everything we can to keep our local restaurants thriving at a time like this!" said Matt Girgis, Taste Buds co-founder.
Play it safe! During the current stay at home order, restaurants remain open for take-out and delivery.
About Taste Buds
Taste Buds is a company founded by Pat Larose and Matt Girgis, two local guys with a passion for all things local.  Taste Buds looks to create and promote fun and exciting local food & drink events throughout the year.
Categorised in: Arts and Entertainment, Community, General, News