Local Restaurants Rise to the Lockdown Challenge
January 6, 2021
Cornwall Ontario – Residents looking for relief from making meals at home can still enjoy the fabulous flavours cooked up at city restaurants.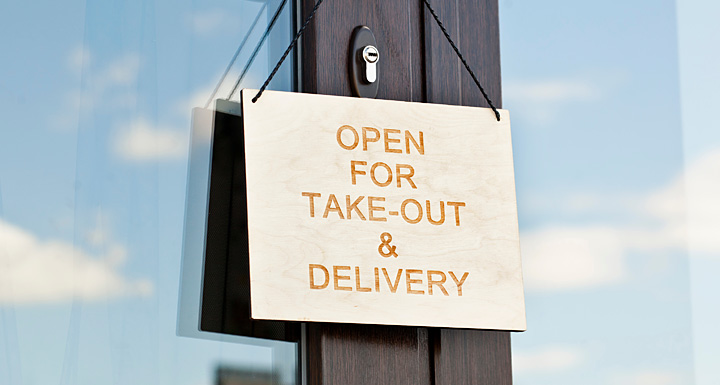 In order to make things work with public safety directives that prohibits in-person dining, local restaurants have pivoted to offer takeout and delivery options. Many restaurants have also revised their menus and have altered their hours, all in an effort to maintain the high quality food experience that their customers have come to enjoy.
"We have streamlined our menu to feature our most popular dishes," says Hassan Rafiel, owner of Schnitizels. "Customers can choose from over 30 meal options for dinner."
Takeout and Curbside Pickup
Almost every local restaurant offers a takeout option, either by a separate walk up take out window such as the one at The Shack on Montreal Road, or via the familiar drive thru option at Cornwall's newest restaurant, Big Bites.
Most restaurants allow customers to call and place their order, then pick up their food at the door. Some restaurants, such as The Spicy Pearl on First, will run out the order to the car.
"We try and make it as easy as possible for people to get their food hot and fresh," says Lee Theodore of the Spicy Pearl. "We offer both curbside pickup and delivery, and we are proud to offer a mid-day meal option for local residents."
Delivery
Many restaurants also offer delivery service, either booked directly through local staff or via a third-party service such as Skip the Dishes or Door Dash.
Beer Wine and Cocktails
Looking to complement that restaurant meal with a little wine or beer? Restaurants are now permitted to sell alcohol with curbside pickup orders.
"Save yourself waiting in line at the LCBO," says Carson Killham from Birchwood on Sydney Street. "Add a bottle of wine to your curbside pickup order!"
Takeaway Meals
Many local restaurants will also prepare meals that can be frozen or refrigerated for later use. This allows customers to pick up meals for a couple of days at a time, and simply reheat them when needed. It is an option that is increasingly popular with seniors.
More Info
Explore Cornwall restaurants on CornwallTourism.com
Connect with your favourite restaurant online by visiting their website, or on social media sites such as Facebook, Twitter and Instagram.
Categorised in: Arts and Entertainment, Business, Community, General, News