Love and Lee Opens Doors to Bridal Boutique
December 18, 2019
Cornwall Ontario – Love and Lee began welcoming brides-to-be earlier this week when the doors officially opened to the newly renovated bridal boutique on Pitt Street in Downtown Cornwall.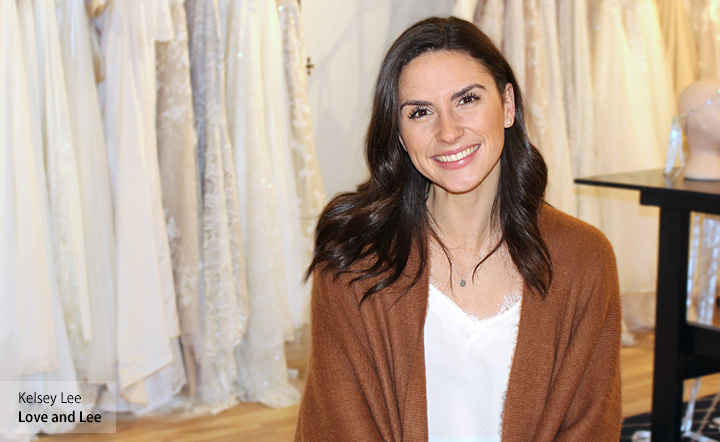 Following her achievement of winning the Win This Space competition in September, Kelsey Lee, owner of Love and Lee Bridal Boutique, continues to build on her business success in 2019. With all renovations now complete, Ms. Lee and her team look forward to creating memorable experiences for brides while they say yes to the dress in her lavish new space.
"We created this space to be open, inclusive and fun for brides and their families," says Ms. Lee. "We believe that the wedding dress shopping experience deserves to be treated like a milestone in a bride's life, and plan to do so. Our goal was to also create a one-stop-shop for women and brides alike and are pleased to offer a wide variety of apparel and gifts for all kinds of occasions!"
Love and Lee will offer brides-to-be a unique experience, customized to their needs, right here in Cornwall. The bridal boutique will feature designer dresses with a list of exclusive options you would have difficulty finding anywhere else. Brides will also be treated to the entire bridal studio to themselves and their entourage for their appointment. No need to compete for attention from a consultant or to worry about a crowded space and unwanted interruptions throughout your appointment.
"We want our brides to feel welcome and comfortable which is why we only take one appointment per hour within our shop," says Ms. Lee. "Our relaxing space will enable you & your squad to chill out and relax while you 'wow' them dress by dress."
Schedule your private appointment or stop in to meet Kelsey Lee and her team during the following business hours:
Sunday: 11:00 am -5:00 pm
Monday and Tuesday: Closed
Wednesday and Thursday: 10:00 am – 7:00 pm
Friday and Saturday: 10:00 am – 6:00 pm
Love and Lee Bridal Boutique is located at 111 Pitt Street beside the Squire Shop. They can be reached by phone at (613) 930-2639 or online at:
This story originally appeared on the Cornwall Business Enterprise Centre website. Love and Lee Bridal Boutique is featured in Cornwall Economic Development's 2019 Year in Review report. 
About the Cornwall Business Enterprise Centre
The Cornwall Business Enterprise Centre helps small business owners and entrepreneurs succeed in Cornwall, Stormont, Dundas, Glengarry & Akwesasne by offering information, tools and support during the start-up and growth stages of business operation. This includes administration of the Summer Company and Starter Company PLUS programs. The Cornwall Business Enterprise Centre is operated by Cornwall Economic Development and funded in part by the Government of Ontario.
The Cornwall Business Enterprise Centre is located at 100 Water Street East (Cornwall Civic Complex) and can be contacted by phone at 613-930-2787 x2276 or online at: