New Funding Available to Business Owners
May 22, 2019
Cornwall Ontario –  New funding opportunities have opened up for Cornwall and area businesses looking to create innovative projects.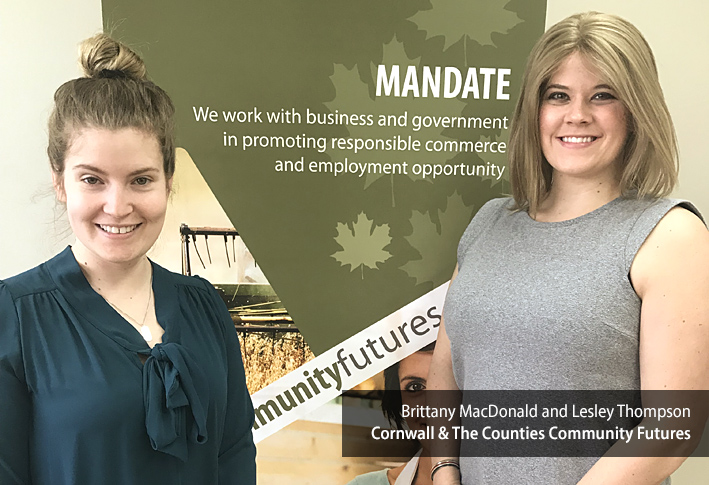 The funding is available through the Rural Eastern Ontario Innovation Initiative which is funded by FedDev Ontario and locally administered through the Cornwall & The Counties Community Futures Development Corporation (CFDC).
"Business owners understand that in order to remain relevant and competitive, they must invest in innovation capital," says Lesley Thompson, Executive Director of the CFDC.  "For our region and our country to compete on the global stage, we must encourage and provide support to companies willing to invest in new or next generation equipment, technology, products and processes that will lead to business growth, access to new markets and investment in people. This funding aims to provide that support and expedite the on-boarding of innovative practices here in our region."
Funding is available under both a local and a regional stream.  The local stream offers funding of  $25,000 to support companies in Akwesasne, Cornwall and the United Counties of SDG to expand business growth and adoption of advanced business innovation processes. The regional stream can provide funding of  $100,000 to support projects that seek to accelerate the growth of SMEs on the innovation track, with benefits to multiple communities within Eastern Ontario.
Projects in the following priority sectors will be considered:
Advanced Manufacturing
Clean Tech
Digital Industries
Agri­food
Food Processing
Projects that focus on inclusiveness: youth, women entrepreneurs, Indigenous peoples, Official Language Minority Communities, persons with disabilities, immigrants and visible minorities
Eligible activities should expand business growth and allow SMEs to transition into the new rural economy, support the adoption of advanced business and innovation processes such as:
New materials
Cutting edge services software
Integrated solutions
Cloud computing
Rapid prototyping and engineering
Robotics and automation
Machine learning
Extended intelligence, etc.
Continuous intake begins now.  Applicants are encouraged to contact the Brittany MacDonald, Program Officer to discuss proposed projects prior to submitting an online application.
The Rural Innovation Initiative Eastern Ontario (RIIEO) is part of an earlier announcement of $1 billion in funding for FedDev Ontario
About Cornwall & The Counties CFDC
Cornwall & The Counties CFDC, through funding from the Federal Economic Development Agency for Southern Ontario (Fed Dev Ontario) delivers a wide variety of programs and services to support community economic development and small business growth. It employs local staff and are governed by a volunteer board of directors, made up of residents representing the community.