Ontario Invests $5 million in St. Lawrence Parks Commission
March 15, 2021
Cornwall Ontario – The Ontario government is providing the St. Lawrence Parks Commission with an investment of nearly $5.5 million to support the continued operation and maintenance of its historic sites, parks and attractions.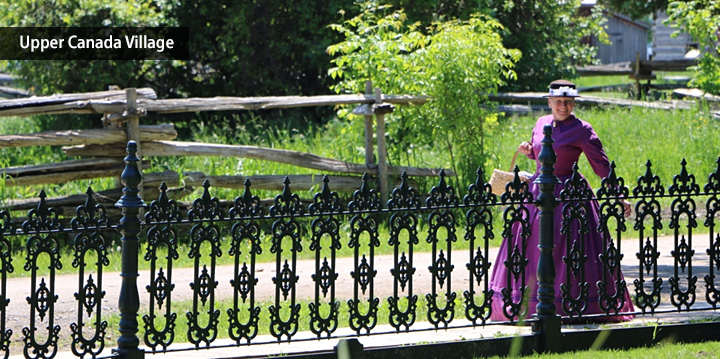 This funding will go towards repairs and renovations to keep Eastern Ontario's one-of-a-kind tourist areas running smoothly, while also taking steps to reduce the spread of COVID-19.
"The St. Lawrence Parks Commission is a powerful economic generator for our province," said Lisa MacLeod, Minister of Heritage, Sport, Tourism and Culture Industries. "This funding will ensure that once it is safe to do so, the 'Parks of the St. Lawrence' will be ready to welcome guests and showcase how Ontario offers the world in one province."
The St. Lawrence Parks Commission, an agency of the Ministry of Heritage, Sport, Tourism and Culture Industries, operates facilities stretching from Kingston to the Quebec border. This investment will help SLPC provide a high-quality experience to all visitors through the following projects:
$4 million to support general repairs and maintenance of the SLPC's historic sites, parks and attractions.
$1 million to support critical engineering work to advance the sewage system, drinking water system and washroom revitalization project, including biological and archaeological surveys.
$327,500 for spring projects that support re-opening, such as building repairs, building plumbing and electrical upgrades.
$121,000 for capital projects that address the immediate costs required to comply with Provincial Public Health COVID-19 safety guidelines, such as the installation of barriers, signage, and new queuing plans for the public in high-traffic areas.
"The St. Lawrence Parks Commission's sites in Eastern Ontario are critical to the region's tourism industry and serve as a magnet to this beautiful part of the world", said Steve Clark, Minister of Municipal Affairs and Housing and MPP for Leeds—Grenville—Thousand Islands and Rideau Lakes. "By recognizing the challenges faced by these one-of-a kind attractions due to COVID-19, Minister MacLeod has stepped up to ensure that our historic sites, parks and attractions will be ready to receive guests once the pandemic is behind us."
SLPC has begun planning to open all historic sites, parks and outdoor recreation facilities for the 2021 summer season.
"SLPC plays a critical role in strengthening the tourism economy in Eastern Ontario," said Bob Runciman, Chair of St. Lawrence Parks Commission. "We are committed to protecting our dedicated workforce and ensuring we are ready to safely welcome back the people of Ontario to our historic sites, parks and attractions. This funding will allow SLPC to lead with safety while offering quality visitor experiences, as well as maintenance of our infrastructure and assigning priority to our capital needs that will build a stronger and more vibrant SLPC."
Quick Facts
SLPC sites include Upper Canada Village, Fort Henry National Historic Site of Canada (a UNESCO World Heritage Site), Kingston Pen Tours, Skywood Eco Adventure, Crysler Park Marina, Upper Canada Golf Course, Upper Canada Migratory Bird Sanctuary and 14 campgrounds and beach day-use picnic areas, including the Long Sault and Thousand Islands Parkway.
Upper Canada Village is within a short 30 minute drive of Cornwall.
Additional Resources
Categorised in: Arts and Entertainment, Business, Community, General, News