Ontario Ready to Welcome More Skilled Newcomers
April 4, 2023
Cornwall Ontario — The Ontario government is investing an additional $25 million over three years in its flagship immigration program to support doubling the number of skilled immigrants the province can welcome to tackle the labour shortage and help build Ontario.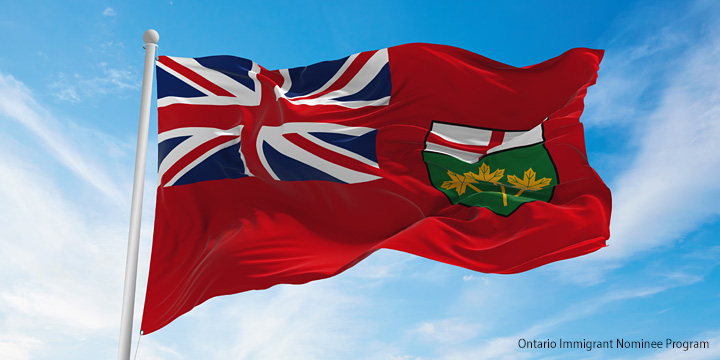 "Our government is ready to welcome more skilled newcomers to Ontario, to help build the highways, transit, schools, homes and hospitals our growing population needs," said Premier Doug Ford. "As we continue to tackle historic labour shortages, we're doing everything we can to ensure we have the workforce to help build Ontario. It's all hands on deck."
The Ontario Immigrant Nominee Program allows the province to nominate individuals for permanent residence who have the skills and experience to contribute to Ontario's economy in industries like the skilled trades and health care. Earlier this month, the province and federal government announced a doubling of the number of economic immigrants the province selects to a historic high of 18,000 by 2025. The new investment in Budget 2023 will speed up processing and ensure those coming to Ontario can start working in their professions quickly. The funding increase supports enhancing security and other IT updates to ensure the system can handle increased demand now and in the future.
"Every year, more immigrants come to Ontario than any other province," said Monte McNaughton, Minister of Labour, Immigration, Training and Skills Development. "It is critical to ensure we have the resources to select and welcome those best placed to succeed, building stronger communities for everyone."
This action builds on the province's recent Working for Workers Act 3, which introduced further measures to remove barriers facing internationally trained professionals who wish to work in regulated professions. The legislation also builds on Ontario becoming the first province in Canada in 2021 to remove discriminatory barriers that prevent foreign-trained professionals from continuing their careers in sectors they trained in, such as engineering, law, accounting and skilled trades.
"Our government is continuing with our responsible, targeted approach that is training workers for the jobs of tomorrow and building an Ontario the people of this province can be proud of, not only today but in the future," said Peter Bethlenfalvy, Minister of Finance. "We have the right plan to navigate the ongoing challenging economic times, by supporting families, workers and businesses, while building a strong fiscal foundation for the future."
The Ontario government's 2023 budget, Building a Strong Ontario, is helping to drive economic growth, attract jobs and investments, and build key infrastructure projects faster. The government's plan is also training skilled workers to fill in-demand jobs, keeping costs down for those that need it the most, and providing better health and public services for Ontario families.
Quick Facts
Budget 2023's funding of an additional $25 million over three years is in addition to the $15 million over three years that was announced in Budget 2022.
The Ontario Immigrant Nominee Program (OINP) allows the province to nominate individuals for permanent residence who have the skills and experience to contribute to Ontario's economy.
In December 2022, there were nearly 300,000 jobs in Ontario going unfilled.
The OINP's allocation from the federal government has more than doubled from 9,000 in 2021 to 18,361 in 2025. In 2023, Ontario will be able to nominate 16,500 immigrants.
Ontario's 2023 allocation represents 36% of the national allocation of provincial nominees.
Despite having high levels of education, in 2016, only one-quarter of internationally-trained immigrants in Ontario were working in the regulated profession they trained or studied for.
This investment builds on the government's efforts to attract top talent and investment to the province by:

launching an entrepreneur pilot to attract 100 international entrepreneurs to start or grow businesses in regions outside of the Greater Toronto Area
improving the nomination process for applicants to the Ontario Immigrant Nominee Program with an expression of interest system
helping businesses in small and rural communities attract and retain skilled workers
Available Jobs in Cornwall and Area
There are over 500 available jobs in Cornwall and region at the current time. A list of available jobs in Cornwall can be found on the ChooseCornwall.ca Job Board.
Immigration Supports in Cornwall
There are a number of organizations that can support newcomers on their journey to settle in Cornwall. More information can be found on the following website:
Related Articles