Ontario Seeks to Double Economic Immigration
March 23, 2023
Cornwall Ontario –  The Ontario government is doubling the number of economic immigrants it selects in 2025 to over 18,000 to help solve the province's critical labour shortage. With nearly 300,000 jobs going unfilled daily, this will allow Ontario to select more of the workers needed to fill gaps in critical industries like the skilled trades, technology and health care.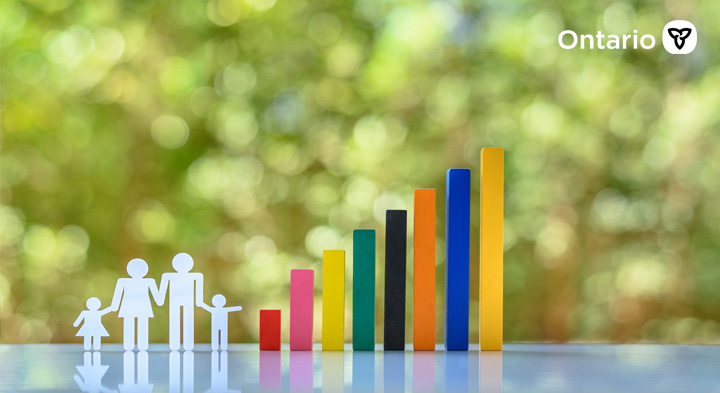 "From 9,000 immigration spots in 2021 to over 18,000 in 2025, today's announcement is a significant win for the people of Ontario and will help us control our economic destiny by selecting more of the skilled immigrants we know are well-placed to succeed and build stronger communities for all of us," said Monte McNaughton, Minister of Labour, Immigration, Training and Skills Development. "On behalf of Premier Ford and the people of Ontario, I want to thank Minister Fraser and the federal government for their commitment to meet us at the table and land this historic immigration increase."
In April 2021, Minister McNaughton called on the federal government to double the number of immigrants allowed under the Ontario Immigrant Nominee Program (OINP) to help tackle the labour shortage. Ontario reached its allocation of 9,750 immigrants through the OINP in 2022, including 3,900 skilled trades workers, 2,200 software and IT workers, and nearly 100 nurses and personal support workers.
"As we remain focused on addressing the acute labour market shortages and building a strong economy into the future, one thing remains certain: immigration is a key part of the solution," said Sean Fraser, Federal Minister of Immigration, Refugees and Citizenship. "As Canada's flagship regional economic immigration program, the Provincial Nominee Program's increasing growth will support the long-term well-being of communities in Ontario. I am grateful for the outstanding working relationship I have with Minister McNaughton and look forward to continuing to work with the province to achieve our shared economic immigration objectives."
To further attract the skilled workers Ontario needs the most and ensure they can start working in their professions sooner, the province was the first in Canada to remove discriminatory barriers that prevent foreign-trained professionals from continuing their careers in sectors they trained in, such as engineering, law, accounting and skilled trades.
Quick Facts
The Ontario Immigrant Nominee Program allows the province to nominate individuals for permanent residence who have the skills and experience to contribute to Ontario's economy.
In December 2022, there were nearly 300,000 jobs in Ontario going unfilled.
Ontario's OINP allocation from the federal government has more than doubled from 9,000 in 2021 to 18,361 in 2025. In 2023, Ontario will be able to nominate 16,500 immigrants.
Ontario's 2023 allocation represents 36% of the national allocation of provincial nominees.
This work builds on the government's efforts to attract top talent and investment to the province by:
Available Jobs in Cornwall and Area
There are over 500 available jobs in Cornwall and region at the current time. A list of available jobs in Cornwall can be found on the ChooseCornwall.ca Job Board. Job-seekers are also invited to meet over 65 local employers at the Cornwall and Area Job Fair on Wednesday March 29.
Immigration Supports in Cornwall
There are a number of organizations that can support newcomers on their journey to settle in Cornwall. More information can be found on the following website:
Additional Resources