Perch Magazine Celebrates Summer with Fourth Edition
June 10, 2019
Cornwall Ontario – Perch, a small, independent, semi-annual magazine that curates all things cool and creative in Cornwall and area, is back to welcome summer with its fourth edition.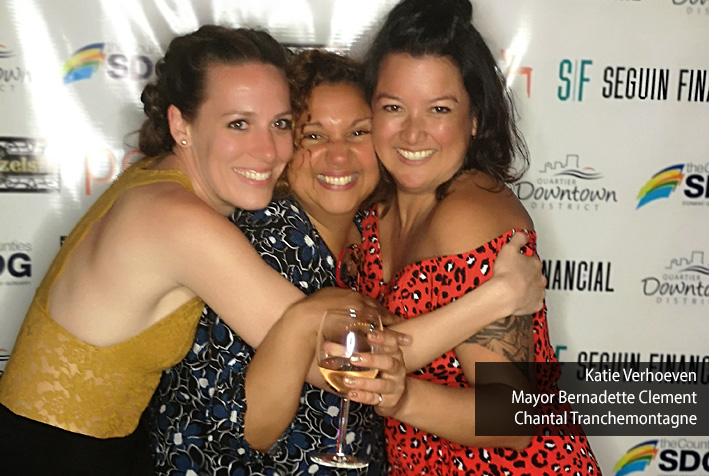 "The stories in the magazine reflect who we are, while at the same time owning where we live," said Chantal Tranchemontagne, Editor-In-Chief. "I am overwhelmed by the talent, the creativity, the work ethic, and the positivity that we have built and continue to build in our region."
The Spring/Summer 2019 issue includes a boatload of local stories including a feature on Tisha Thompson, an Akwesasne entrepreneur who is taking the beauty and fashion world by storm, a series of recipes that capitalize on the produce available in our local farmers' markets, and a roundup of activities that can be enjoyed in, around and on the river. The cover photo was taken at Phillpotts Island by Travis Bonneville of  TMB Photography.
The magazine was launched at an outdoor party held under the stars in the exercise yard of the SDG Historic Jail. Enthusiastic patrons anxious for a first look at the magazine filled the new event space to capacity.
"We're thrilled to have a packed house filled with people supporting independent journalism," said Ms. Tranchemontagne. "Our readers, our contributors, our sponsors and supporters—they're the ones that motivate us to keep publishing Perch ."
People can read all four issues online at PerchMagazine.com. The latest edition has a limited print run of 750 hard copies, printed by Cornwall City Press. Copies will soon be available in print at distribution points in Cornwall, Akwesasne and the SDG Counties. You can also follow the magazine on Facebook at facebook.com/perchmagazine
About Big Catch Communications
Perch is published by Big Catch Communications, Cornwall's full-service content, creative, and communications agency that works to elevate the digital presence for businesses big and small. You can connect with Big Catch Communications at:
Categorised in: Arts and Entertainment, Business, General, News