Perch Magazine Launches New Digital Presence
November 29, 2019
Cornwall Ontario –  Perch has gone digital.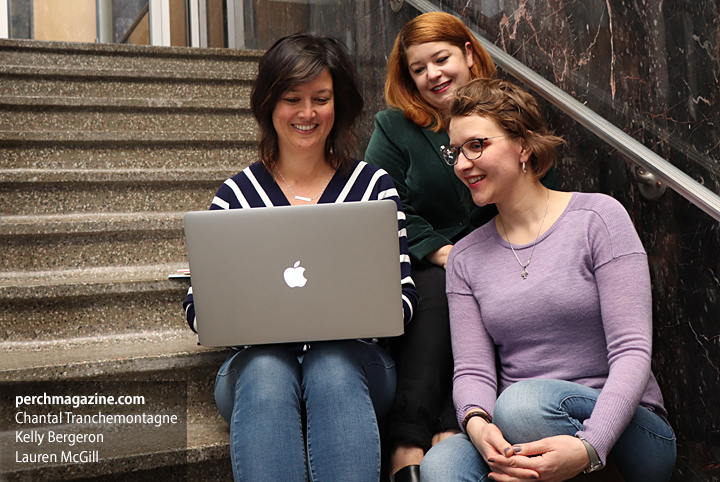 The eclectic magazine has launched a new digital presence, meaning that people around the world can now explore the people and places that make living in Cornwall so great.
"Perch has always been about telling the meaningful stories we find in our region but we were limited by the timing of the print-only editions," said Chantal Tranchemontage, Editor-in-Chief. "Now we'll have a place to publish all the exciting stories we find year-round."
perchmagazine.com offers content that has been offered in past print editions and in the future will feature fresh, new articles and artwork every month.
"Our goal is to give our contributors more flexibility to pitch ideas on an ongoing basis," says Ms. Tranchemontagne, who built the website with Senior Editor Lauren McGill, and Web Developer Kelly Bergeron.
The new website features full functionality and clickable links with the intent of driving traffic to local businesses, organizations, and creatives. In addition, the site offers new opportunities for online advertising and also gives fans a chance to purchase back copies, subscriptions, and eventually local swag.
With this new offering in place, the print edition of Perch will move to an annual printing schedule. The next print issue will be launched in June 2020.
About Perch
Perch is a small, independent magazine that curates all things cool and creative in Cornwall, Akwesasne and United Counties of Stormont, Dundas and Glengarry. Launched in 2017, and published by Big Catch Communications, the fourth and most recent edition of the magazine was published in June 2019.
Categorised in: Arts and Entertainment, Business, Community, General, News