Reclaim Furniture and Home Goods at Cornwall's New Retailer
December 19, 2022
Cornwall Ontario – People have a new place to shop for furniture and home décor at discounted prices with the opening of Reclaim Furniture and Home Goods.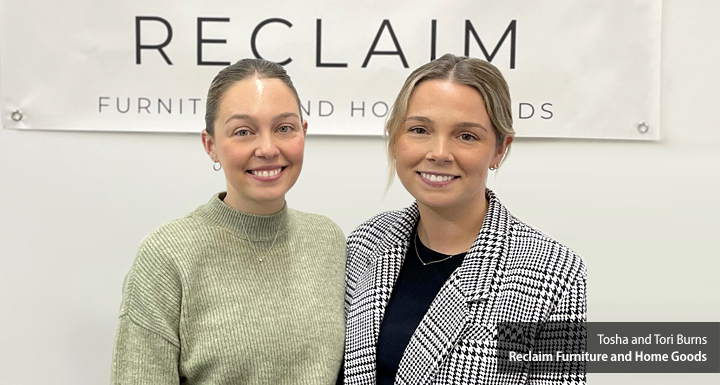 Reclaim is owned and operated by two sisters, Tori and Tosha Burns, who saw a need for quality products to be sold at an affordable price in the Cornwall area.
"In the current economy, prices of basic items are rising and we didn't want people to have to go without the joy of adding a new piece of furniture or decor to change up their space. We wanted to provide furniture and home decor options that people could afford," says Tosha Burns.
Reclaim has opened a storefront location in Cornwall along with a website. Most of items featured are returned items or discontinued items; mostly from online retailer Wayfair. Customers return the products undamaged and unused for a variety of reasons, such as the wrong colour, texture, size or if the purchaser has second thoughts about the product. Wayfair then releases these items to secondary retailers who can offer them to customers at discounted prices.
"It's remarkable the amount of product that is set to be destroyed due to returns or a manufacturer discontinuing production," adds Ms. Burns. "We love stepping in at this time to give you the opportunity to reclaim it."
Reclaim is located in 2,000 sq.ft. at 425 Fourth Street West and is open on Saturday from 10am to 4pm.  You can reach them online at:
Reclaim Furniture and Home Goods was featured in the 2022 Year in Review report by Cornwall Economic Development.
Categorised in: Business, Community, Environment, General, News