Seaways News Launches New Magazine – Just in time for the Holidays
November 24, 2020
Cornwall Ontario – Christmas is a time to celebrate family and friends – with good food and the odd gift exchange along the way – and even with the pandemic, local families will find a way to celebrate the season this year in safe and loving way.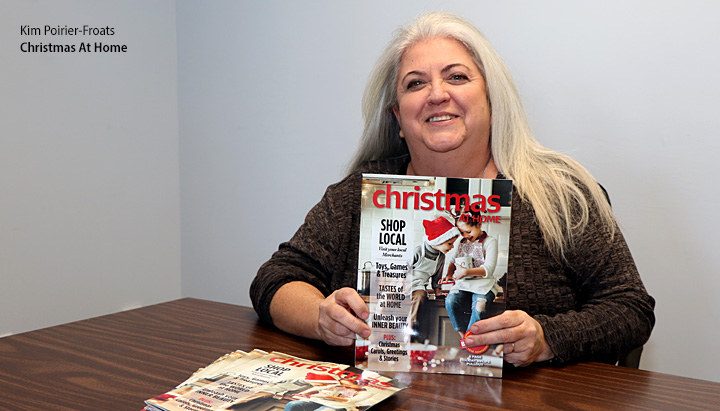 That is the theme of Christmas At Home, a new magazine from the fine folks at Seaway News.
"Now is time, perhaps more than ever, to pause and reflect on our family, friends and neighbours," says Rick Shaver, Publisher of the Seaway News. "Our new magazine celebrates the people, merchants and restaurants that make the city and counties such a wonderful place to live, work and play."
The glossy 60 page magazine covers a variety of topics from local dining to outdoor recreation, including over 14 pages gift guide ideas. Included in the magazine is an 8-page holiday recipe section, and a holiday songbook with words to 25 classic carols.
The magazine will be available at Baxtrom's as well as at the dozens of local businesses that supported the magazine with advertising. It is also available at the Civic Complex and Benson Centre. Additional copies will be available through the Seaway News throughout Cornwall and SDG. It will also be available electronically shortly.
"People are hungry for good news and the time is right for a magazine that showcases the wonderful things that we have right here in our community," says Mr. Shaver. "The magazine is the perfect winter guide to local dining, shopping and recreation, for residents and visitors alike."
Christmas At Home replaces TASTE magazine and Christmas Tymes and has been designed to build upon the success of the popular Cornwall Living magazine. Content was sourced from local writers and photographers and put together with a modern professional layout by designer Kim Poirier-Froats.
You can request a copy of the magazine via the Contact Us page, along with other publications.
About Seaway News
Seaway News was founded 35 years ago and has grown locally to become a leader in Eastern Ontario. It is delivered to over 39,000 homes in Cornwall and area weekly.  You can follow Seaway News online:
Categorised in: Arts and Entertainment, Business, Community, General, News