The Bombay Grill Celebrates Authentic Indian Cuisine
July 25, 2023
Cornwall Ontario – Take a delightful journey through the flavors of Indian cuisine at the new Bombay Grill restaurant in Cornwall.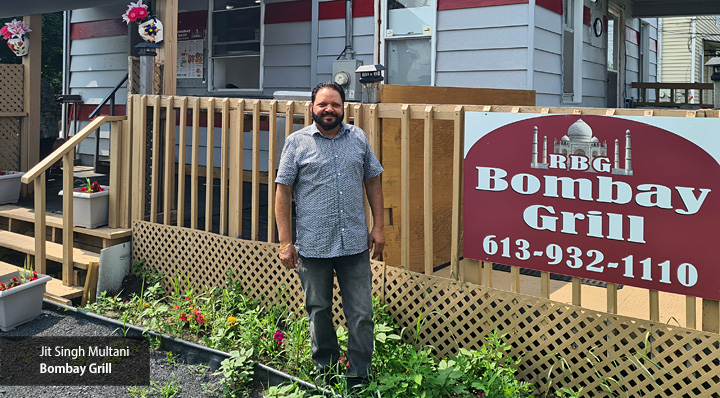 The restaurant prides itself on offering a menu filled with authentic Indian recipes, prepared with the utmost care and attention to detail. From aromatic curries to savory biryanis and tantalizing tandoori dishes, every bite is a culinary adventure.
"My goal is to provide quality Indian food on reasonable price to the community of Cornwall," says Jit Singh Multani, owner of Bombay Grill.
By offering a diverse range of dishes, the restaurant hopes to provide a true taste of India that transports customers to the streets of Mumbai, where the vibrant flavors and aromas abound. This goal is reflected in the name of the restaurant, which pays homage to the bustling city of Bombay, now known as Mumbai, in India.
With each dish thoughtfully crafted, Bombay Grill strives to satisfy the cravings of Indian food enthusiasts and introduce newcomers to the wonders of this vibrant cuisine. Choices include chicken curry, chicken vindaloo, butter chicken as well as a selection of tandoori and biryani rice dishes. Lamb and shrimp options on many popular dishes are also available.
In the coming months, the restaurant plans to organize special events, featuring unique and enticing dishes exclusively available on weekends.
If you're eager to savor the authentic flavors of Indian cuisine, head over to Bombay Grill at 1404 Pitt Street. The restaurant operates from Tuesday to Sunday, welcoming guests from 11am to 9pm. You can call to place an order at (613) 932-1110 or order online at:
Categorised in: Arts and Entertainment, Business, Community, General, News