Third Edition of Perch Magazine Now Available
November 10, 2018
Cornwall – Third time's the charm.
Perch, a small, independent, semi-annual magazine that curates all things cool and creative in Cornwall and area is back with its third edition.   This issue is designed to celebrate all things winter.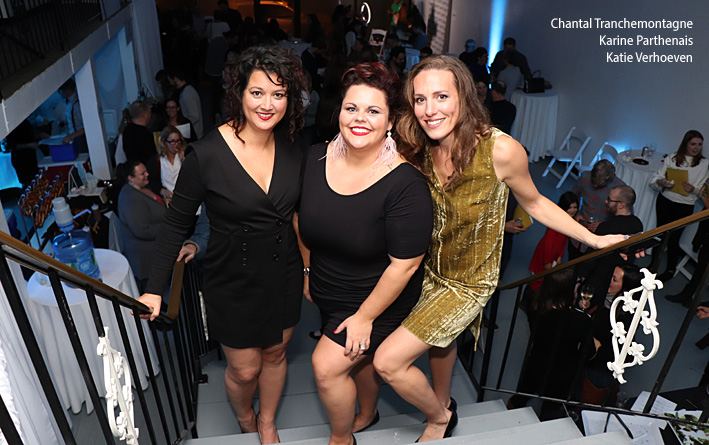 "We put a positive spin on the cold season and celebrate the people, places and products that help us enjoy our coolest climate," said Chantal Tranchemontagne, Editor-In-Chief. "We hope our readers will find inspiration in our pages."
The Fall/Winter 2018 issue of Perch features a striking photograph by Roger Daigle of C'est Top photography. Turn the cover and you will find another smorgasbord of quality content featuring talented writers, photographers, designers and a whole feature section illustrated by the Kyle Beaudette.  Learn more about the night sky from sidewalk astronomer Brendan Bronzan, tempt your tastebuds with 20 different soups, sandwiches and desserts from around Cornwall, SDG and Akwesasne, and of course finish your read with another crossword from Doug Taillon.
People can read all three issues online at PerchMagazine.com. The latest edition has a limited print run of 500 hard copies, printed by Cornwall City Press.
Perch is published by Big Catch Communications, and has helped bring together a wide collection of people who have a positive outlook on the future of the region. The magazine was unveiled to a large gathering of supporters at a launch party held in Le Village at a large, unique retail space (currently available for lease) generously provided by the Admamou Family.
"We are grateful for the amazing support we receive from our magazine sponsors and supporters," said Ms. Tranchemontagne. "Isn't our community amazing?"
Featuring more than 100 local businesses, Perch magazine is available in print at select local shops and boutiques. You can also follow the magazine on Facebook at facebook.com/perchmagazine
About Big Catch Communications
Perch is published by Big Catch Communications, a content marketing and communications agency that works to elevate the digital presence for businesses big and small. You can connect with Big Catch Communications at:
Categorised in: Arts and Entertainment, Business, General, News