Tight Lines Tackle Lures Them In
December 16, 2022
Cornwall Ontario – People who know anything about fishing know that some of the best bass fishing in the world can be found on the St. Lawrence River in Cornwall. Anglers can now get the most out of their sport with the opening of Tight Lines Tackle.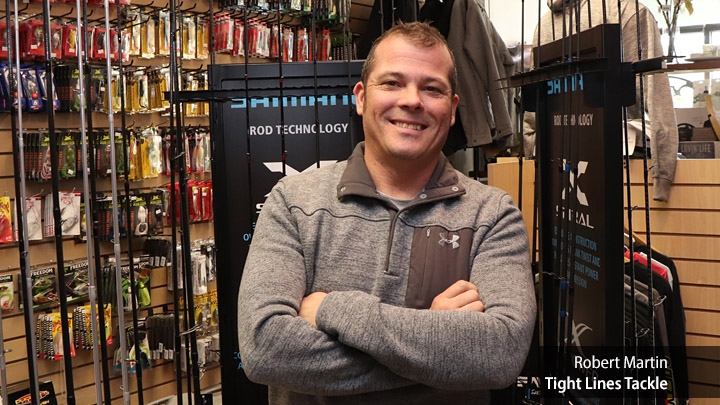 Tight Lines Tackle offers a variety of high-quality fishing gear from some of the biggest names in the industry including Shimano, G Loomis, Daiwa, Megabass and St Croix. The store specializes in bass and walleye fishing lures and tackle, including a huge stock of soft plastics and hard baits.
"We cater to everyone from the weekend angler to the tournament fisherman," says owner Robert Martin. "We have over 200 rods and 100 reels in stock at all times to give our customers the best choice possible from the biggest brands available."
Mr. Martin is the owner of Flowers Cornwall and originally sold a few lures on the side. Demand grew and he has expanded the business twice, tripling it's footprint in the store.
"The response has been fantastic. We reached out to a gentleman who closed his store when he retired," says Mr. Martin. "He was so happy to help and guide us, and now actually works with us on occasion. It's nice to see customers come in and chat – the fishing community is one big family – just like our business."
Tight Lines Tackle is located inside Flowers Cornwall at 1325 Pitt Street. Store hours are Monday to Wednesday 9-5; Thursday. 9-5:30; Friday 9-6 and Saturday 9-4.
You can reach them by phone at 613-933-9439 or online at
Tight Lines Tackle was featured in the 2022 Year in Review report by Cornwall Economic Development.