Tourism Development Fund Continues to Support Tourism Growth
May 1, 2023
Cornwall Ontario – The Tourism Development Corporation of Cornwall (TDCC) is pleased to announce a successful year of funding tourism initiatives in Cornwall and area.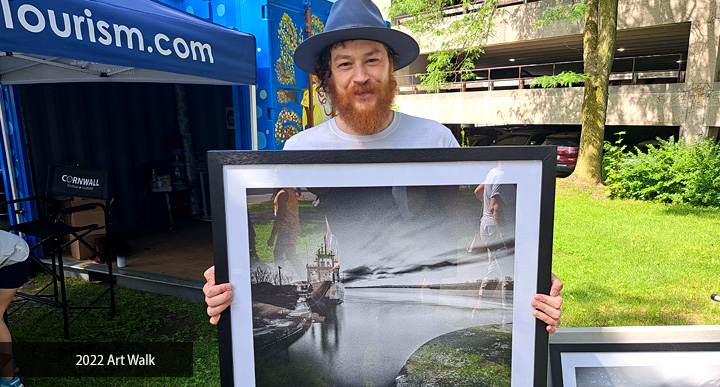 A total of $192,404.60 was invested in the community from the Tourism Development Fund, through the TDF 2022 application process. The funding assisted businesses and event organizers to increase their marketing outside the City as well as improve the overall tourist experience. The net result is increased tourism activity leading to greater positive impact on the local economy, with the potential of generating more repeat visitors.
"The Board is very pleased to be ablet to support so many innovative applications through the TDF," says Dale Allen, Chair of the TDCC. "We look forward to the many positive impacts these initiatives will have on our community and the local tourism industry as a whole."
The TDCC received 28 requests for funding in 2022 and was able to fund 25 of those applications. The awarded funds were allocated as follows:
Festival Sportif De Cornwall – $3,140.00
Glengarry Highland Games – $15,500.00
Cornwall 1784 – $15,574.00
CAPE 2022 – $15,000.00
Rock the River – $5,235.00
Cornwall Waterfest – $9,465.60
UELAC Head office relocation – $4,875.00
Cotton Candy Classic – $5,000.00
Perch Magazine – $10,000.00
Cornwall Art Walk – $5,000.00
Cornwall Pride 2022 – $2,175.00
Cornwall Wildcats AAA – $10,000.00
Ribfest – $19,203.00
Cornwall Triathlon – $10,000.00
Monkland Gets Ambushed – $1,175.00
Renegade Bass Tournament – $12,280.00
Fields of Gold – $11,500.00
Ghost Walk for Charity – $2,750.00
Cline House – $4,000.00
Apples & Art – $2,332.00
Franny Cup – $5,600.00
Cornwall Girls Hockey – $15,000.00
Cornwall Comedy Festival – $3,600.00
Cornwall Lions Basketball – $1,500.00
Poptronic – $2,500.00
About the Tourism Development Fund
The Tourism Development Fund is generated from the proceeds of the Municipal Accommodation Tax. The approximate amount of funding available for 2023 is $330,000 and the intake of applications has already begun. Applications are first reviewed by a committee of industry experts with final decisions made by the TDCC Board.
Eligibility for funding is outlined at CornwallTourism.com/tdf, and all applications are made online. Applicants are required to submit their application at least three months in advance of their project date.
Categorised in: Arts and Entertainment, Business, Community, General, News, Sports