Tours Combine Cycling with Craft Beer and Wine
May 22, 2019
Cornwall Ontario – Looking for a new experience that rewards not only your sense of adventure, but also your taste buds?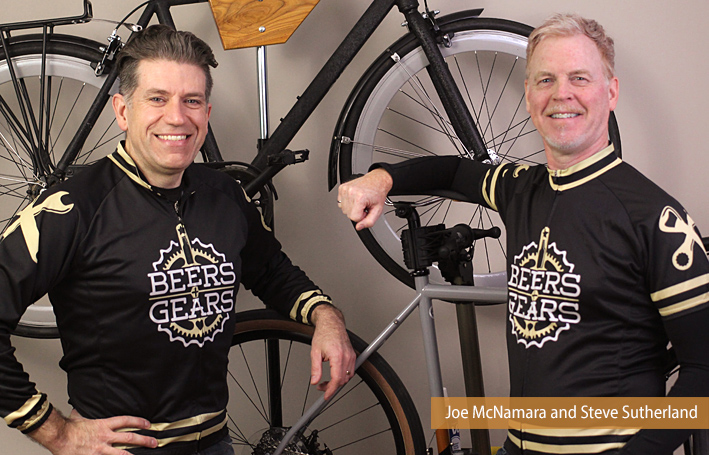 The good folks at Bike Centric have organized three tours of local breweries and wineries, combining their love of cycling with their love of small batch craft refreshment.
"We are avid cyclists who also happen to be big fans of some amazing local producers of beer and wine," says Joe McNamara, Chief Creative Cyclist with Bike Centric. "The Bike Tours are a way for us to show more people just what this area has to offer."
Bike Centric has set up 3 unique tours this summer. Each tour will travel a different route, but all will have common elements, such as small groups led by expert guides who have a wealth of knowledge about beer, wine and cycling in the area. The tours include lunch and are supported by a fully stocked support vehicle to transport any purchases made by tour members, aid in any mechanical situations and provide water en route.
Tour de Breweries and Wineries
TWO BREWERIES TOUR
Saturday June 15
65 km
Start in Cornwall
Visit Rurban Brewing and Humble Beginnings Brewery
WINERY AND CREAMERY TOUR
Saturday July 20
60 km
Start in Morrisburg
Visit Stone Crop Acres Winery and Upper Canada Creamery
WINERY AND BREWERY TOUR
Saturday August 31
Two Routes! 30 or 60 km
Start in Alexandria
Visit Stone House Vineyards and Wood Brothers Craft Brewery
The cycle routes along the St. Lawrence River and quiet country roads are extensively tested and evaluated by Bike Centric staff. Each route is selected with scenery and safety in mind and are travelled at "enjoy the ride speed" which means all levels are welcome.
"Cornwall and SDG have some of the most bike friendly cycling in Eastern Canada," says Steve Sutherland, Bike Centric's Chief Adventure Officer. "We also happen to have some amazing craft beer and wine. Come and discover for yourself!"
You watch a short Tour de Breweries and Wineries video on Facebook:
About Bike Centric
Bike Centric is a Cornwall based company that celebrates cycling with style focusing on the three "G's": goods, garments and gatherings. The company promotes the sport via the use of striking original designs that can be found on artwork and apparel. Bike Centric is an avid supporter of local cycling events and can be found online here:
Categorised in: Arts and Entertainment, Business, Community, General, News, Sports