Urban Wear Opens New Store in Cornwall Square
November 18, 2022
Cornwall Ontario – There's a new option for shoppers in search of apparel and other unique gift ideas.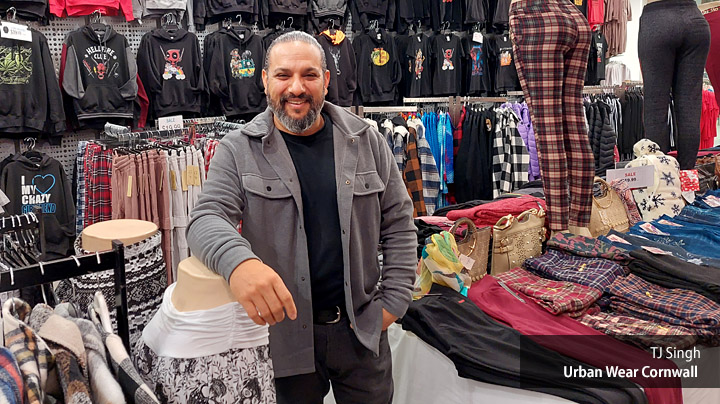 Urban Wear has opened a new retail space on the second floor of the Cornwall Square offering a wide selection of men's and women's clothing along with other novelty items.
The store is the second space for the business – it also has a retail presence in Belleville – and business partner TJ Singh said the response to the Cornwall location has been quite positive since it opened on November 1st.
"It's been really good," Singh added. "People are coming in and they're planning or starting their Christmas shopping."
The initial plan is to open as a seasonal location however Singh said they hope to establish permanent roots depending on the response. The selection in the store will also grow and change based on consumer demands, he said.
"Our product offering will grow and change depending on the response and what they public is looking for," he added.
Shoppers can expect to find a wide assortment of men's and women's apparel ranging from graphic t-shirts and sweaters to leggings, hoodies, jackets and outerwear. Urban Wear also carries other products like touch lamps, jigsaw lamps, blankets and other accessories.
Urban Wear is open the same as Cornwall Square hours: Monday to Friday from 9:30 am to 7 pm, Saturday from 9:30 am to 5:30 pm and Sunday from 11 am to 5 pm.
The store is located on the second floor of the shopping centre, just south of the escalators and next to the food court.
Related Articles