Wing House Brings New Flavours to Local Restaurant Scene
December 27, 2019
Cornwall Ontario  – Wing lovers have a new place to get their fix in Cornwall.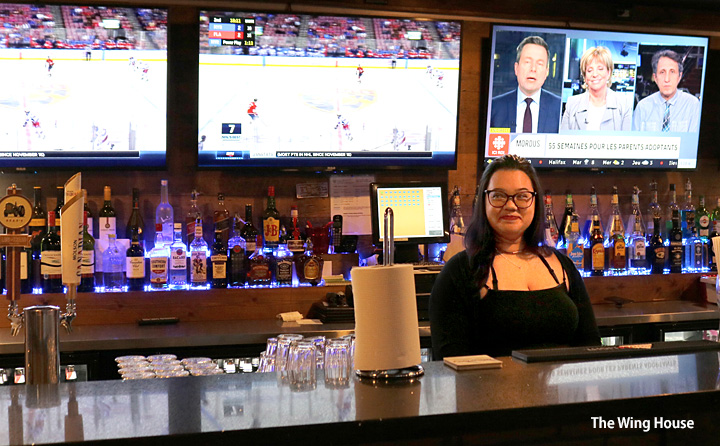 The Wing House recently opened its doors on Vincent Massey Drive in Cornwall's west end, providing wing lovers with a roster of sauces that is sure to satisfy any and all tastebuds.
The Cornwall location is one of 11 such establishments in Ontario for the Toronto-based franchise, and Cornwall was a strategic location for the company as it looks to expand into Quebec over the next few years.
The restaurant represents a significant investment in the local economy, with nearly nine months worth of renovations being undertaken before the establishment opened its doors to the public. Between management, kitchen staff, servers and bartenders, the Wing House employs about 15 people.
Another impressive figure involves the franchise's claim to fame. There are over 150 different wing sauces available, ranging from 'Butt Naked' to the most extreme hot sauce available, 'Knockout.'
There's also the famed 'Nellie' sauce, which is the owner's secret special recipe.
"The Nellie sauce is available on wings, fries and almost anything else," said Manager Ravintha Weerasinghe (Ravi). "Because of the special recipes, most of the kitchen staff have been relocated from the Toronto area after being trained on our menu items."
The restaurant can accommodate over 120 guests in its comfy, modern sports bar setting, and there are plans for an expansion in the future.  The place is filled with large TV's and sports memorabilia that the franchise owner has collected over the years, making it a great place to catch the game, or just catch up with friends.
The Wing House is located at 1730 Vincent Massey Drive and is open Monday, Tuesday and Wednesday from 4 pm to 10 pm, Thursday from 4 pm to 11 pm, Friday and Saturday from 4 pm to 12 am and Sunday from 4 pm to 10 pm.
You can find out more at http://winghouse.ca/.
The Wing House is featured in Cornwall Economic Development's 2019 Year in Review report.