Cornwall Business Enterprise Centre Announces Spring Seminar Series
April 25, 2019
Cornwall Ontario – Business owners and entrepreneurs looking to improve their skills will have an opportunity to attend a series of seminars this spring.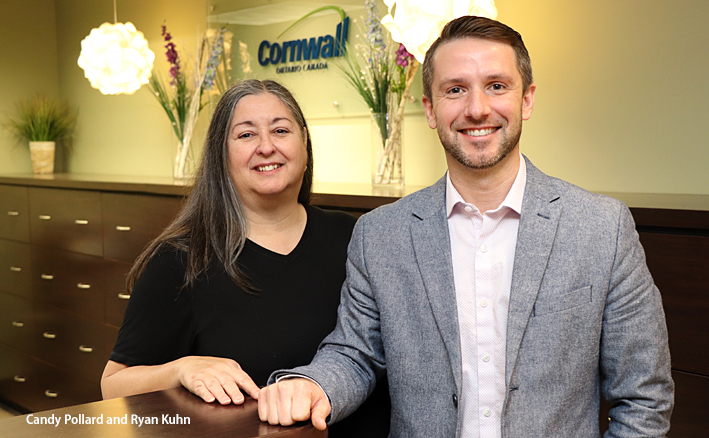 The Cornwall Business Enterprise Centre is hosting a series of seminars that will focus on marketing, business finance and operations. The seminars run through the month of May and will take place at the Cornwall Civic Complex.
"There are so many things to think of and do when starting and running a business, that sometimes entrepreneurs can overlook improving their skills," says Candy Pollard, Business Consultant with the Centre. "These seminars will help business people build their knowledge set so that they can determine what things they need to do to compete more efficiently and ultimately be more successful."
Spring Seminar dates and topics:
May 7 – Start Smart
May 14 – Marketing 101
May 21 – Business Finance 101
In addition to the above seminars, the Business Enterprise Centre is also supporting Cornwall Tourism with its Tourism Information Session on May 9. There is also a seminar on May 16 that deals with hiring people with disabilities organized by the Employability Network.
"The first round of seminars are meant to touch on the cornerstones of running a successful business," said Ryan Kuhn, Program Co-ordinator with the Business Centre. "We will be adding more seminars in the future that will explore other topics and delve deeper into current issues such as digital marketing."
There is no cost to the seminars, however attendees are asked to register in advance. More details on each seminar appears below:
May 7 – Start Smart
12:00 – 1:00pm
Description: This seminar will focus on the regulations that every business is required to follow as well as some best practices. Topics include business, structure, registration, and licensing, business planning, banking, HST, business insurance, etc.
May 14 – Marketing 101
12:00 – 1:00pm
Description: Getting your business ready to market and understanding your target market is imperative to operating a successful business. This seminar will explore the foundational components of a successful marketing plan.
May 21 – Business Finance 101
12:00 – 1:00pm
Description: In this seminar,  the focus will be on setting up your business budget and basic requirements for recording income and expenses. Additional topics include financial forecasting and different financing alternatives.
Registration Info
Seminars are open to all business owners, staff and prospective entrepreneurs in Cornwall, SDG and Akwesasne. To register for any of the seminars please visit the following link to reserve your seat.
The Business Enterprise Centre actively organizes and supports over a dozen professional education seminars and workshops throughout the year, including the annual Bridges to Better Business event that is held each Fall.
About the Cornwall Business Enterprise Centre
The Cornwall Business Enterprise Centre helps small business owners and entrepreneurs succeed in Cornwall, Stormont, Dundas, Glengarry & Akwesasne by offering information, tools and support during the start-up and growth stages of business operation. This includes administration of the Summer Company and Starter Company PLUS programs.  The Cornwall Business Enterprise Centre is operated by Cornwall Economic Development and funded in part by the Government of Ontario.
The Cornwall Business Enterprise Centre is located at 100 Water Street East (Cornwall Civic Complex) and can be contacted by phone at 613-930-2787 x2276 or online at: