Cornwall Job Market Heats Up
July 19, 2021
Cornwall Ontario – As Ontario's economy reopens, Cornwall companies are looking to welcome new employees. This includes retail merchants and restaurants, along with the city's major employers in logistics, manufacturing and food processing.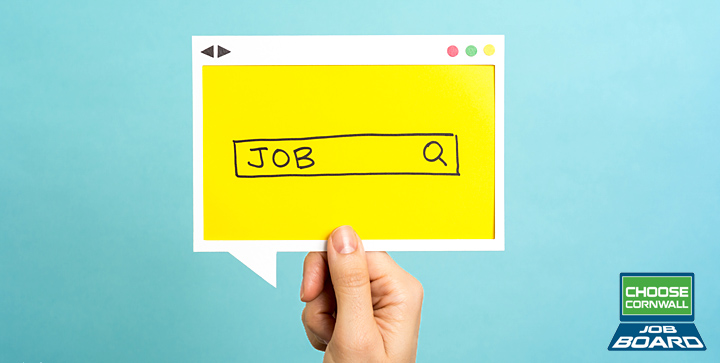 Job postings can be found on the Choose Cornwall Job Board which links job seekers directly to detailed employment opportunities in Cornwall and SDG. Over 500 open positions are listed on the job board, with more being added each day.
"What is unique about the current job market is the variety and scope of jobs available," says Bob Peters, Manager of Cornwall Economic Development. "There is a complete range between entry level, skilled trades and senior level positions. Just about every sector is represented from health care, government, finance and the service sector, along with dozens of open positions in logistics, manufacturing and food processing."
The pandemic disrupted business activities in the retail, restaurant and hospitality sectors in 2020 and much of 2021. As Ontario moves into the Step 3 of the Roadmap to Reopen, those companies are welcoming new staff as they resume operations. At the same time, some businesses in sectors such as grocery and health care saw demand for their products and services rise over the past 16 months, and the recruiting efforts some of the region's largest employers have never stopped.
Help wanted signs can be found in all areas of the city, including the Cornwall Business Park, which home to large employers such as the Leclerc Group.
"We are currently recruiting to fill 11 positions and will be holding an on-site drive-through job fair on August 12 as we look to gear up towards adding a third shift," says Nicole Bissonnette, Human Resources Business Partner with Leclerc Group.
The Eastern Ontario Training Board regularly conducts research to better understand the labour market demand in the region.
"We are in a very hot job market right now, and employers are moving fast to find to workers," says Martha Woods, Executive Director the Eastern Ontario Training Board. "In addition to employment opportunities, there are a number of training programs that will help job seekers learn new skills and gain valuable on-the-job experience."
Additional Resources
The Choose Cornwall site offers the following resources for job seekers
In addition to the above, more information on training resources can be found here:
Finally, the following organizations work together to help address labour market issues in the region: