Downtown Cornwall Gets A New Website
August 12, 2022
Cornwall Ontario – People looking to shop and dine in the heart of the city have a new online resource – www.DowntownCornwall.com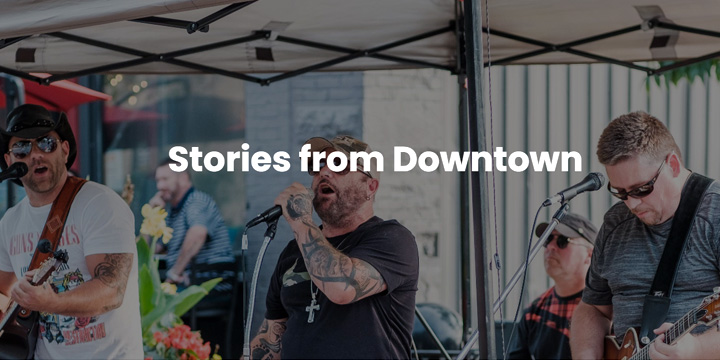 The Downtown Business Improvement Area (DBIA) has relaunched their website, and the new design is earning rave reviews.
"We have tried to encapsulate the fresh-vibrant Downtown atmosphere in the new website, which serves as a community resource for Downtown events, news and information," says Josh Casselman, Chair of the DBIA. "We hope that this update will help local residents and visitors be in the know about what's happening in downtown Cornwall!"
The new site offers improved graphics, a directory of 150+ members and a stories and events section which highlights upcoming current news as well as events such as tonight's Night Market.
The DBIA approached Co-Lab to assist with the creation of a new website that would align with the direction the DBIA is moving towards, promoting existing and new downtown businesses, vacant space initiatives, events, stories and beautification. Being a downtown business, The Co-Lab immediately understood the vision for the site.
"It was a pleasure working with the Co-Lab Team to create a vibrant, user-friendly website that showcases all Downtown Cornwall has to offer," says Angela Bero, Manager of the Cornwall Chamber of Commerce.
Available Properties
Downtown Cornwall offers a wide range of spaces to suit the needs of every business owner. The new website also offers a real estate section profiling available space for lease, and buildings available for sale.
About the DBIA
The Cornwall Downtown Business Improvement Area (DBIA) works to promote the downtown area so local businesses thrive and prosper. It is an association of local business and property owners working together to improve, promote and undertake projects that will result in a stronger and more appealing commercial area. The DBIA board members meet monthly to plan events and strategize for the future.  You can learn more online:
Categorised in: Arts and Entertainment, Business, Community, General, News