Downtown Summer Celebration Kicks Off Tonight
July 26, 2018
Cornwall Ontario – Downtown Cornwall promises to be wall-to-wall sales, smiles and smells as the 2018 edition of the Downtown Summer Celebration gets underway.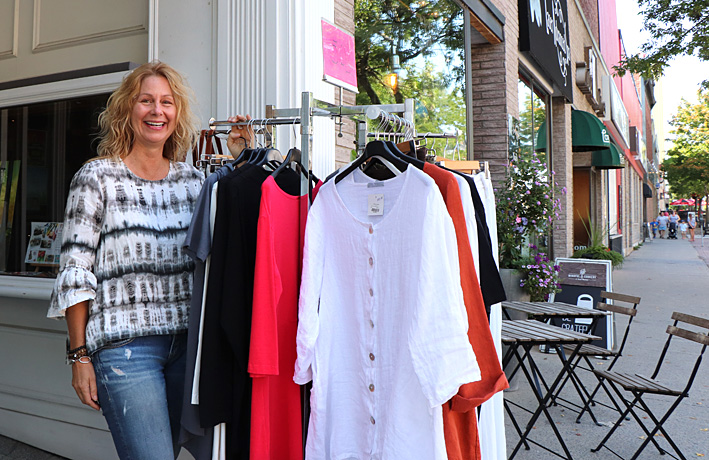 A number of businesses in the Downtown will be celebrating from July 26 to 29 by staying open late, offering special discounts and with the odd contest thrown in. The event kicks off with the over a dozen artists displaying their work for Cornwall Art Walk on Thursday evening.
With thousands of Cornwall residents and visitors expected to congregate in and around Lamoureux Park for Cornwall Ribfest, business owners felt it is a great time to put their best downtown foot forward.
"Summer is always a popular time and we see an increase in the number of people in our beautiful downtown," said DBIA chair Brenda Campbell. "With events like the Downtown Summer Celebration it makes the experience for individuals that much sweeter."
2018 marks the fifth consecutive year that downtown merchants have held a "Summer Celebration."
"Downtown Cornwall has never been more vibrant and we want to give back to the community," says Chris Munro of Life's Little Pleasures. "Summer is a busy time in the city, and the last weekend in July is a great time to celebrate."
Participating businesses in the Downtown Summer Celebration include the following:
Kid's Korner: Open late Thursday and Friday, sidewalk sale.
Maker Gift Shop: Open Thursday from 12-8pm, Friday from 4-8pm, Saturday & Sunday from 12-4pm
Crush Lane: Extended hours, special promotions.
Esca: Special promotions
Dreamland: Open late, sidewalk sale!
Fantasy Realm: Open until 9 p.m. Thursday.
Love Love Food: Open until 9 p.m. Thursday.
Life's Little Pleasures: Open late Thursday and Friday, sidewalk sale
Pommier Jewellers: Special sales and promotions
Schulman's:  Open late Thursday and sidewalk sale for the duration.
Schnitzel's: Sat- Live music Trevor Walsh 9pm Drink Specials: $6.50 Pints Brickworks cider, $20 pitchers of Stella Artois
Squire Shop: Sidewalk sale, special promotions.
Cornwall Tourism: Open late Friday and Saturday. Drop by the museum and enter to win a Summer Celebration prize package.