Improving Broadband and Cellphone Connectivity in Eastern Ontario
May 17, 2019
Cornwall Ontario — A giant step has been taken towards improving connectivity in Eastern Ontario, with the announcement that the Government of Ontario is providing $71 million in funding for a project that aims to improve mobile broadband and curing cellular dead zones.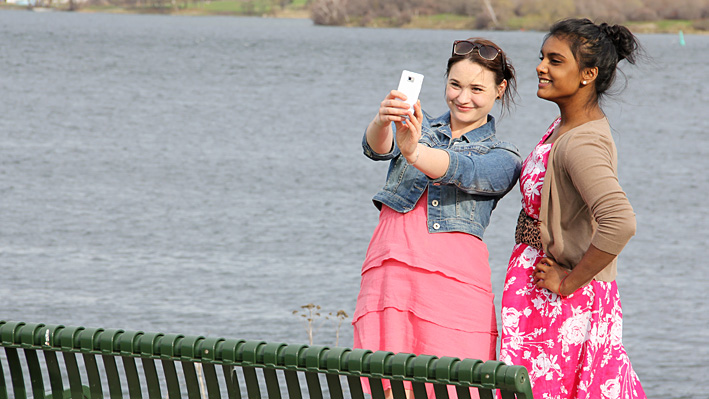 "Our government has committed to help people get the broadband and cellular connections they need," said Monte McNaughton, Ontario Minister of Infrastructure. "This means there are homes, businesses and major roadways where it is difficult to access the internet from a smart phone. This is a matter of public safety and economic opportunity."
The Eastern Ontario Regional Network (EORN) Mobile Broadband Project is a $213 million public private initiative that would build on EORN's high capacity, fibre-optic backbone network to help close the gap in cellular services in the region.  The project is strongly backed by the Eastern Ontario Mayor's Caucus and the Eastern Ontario Warden's Caucus. The Federal and Provincial government are expected to contribute a minimum of $71 million each, with a minimum of $61 million coming from the private sector, and the remainder from area municipalities.  The project is expected to generate up to 3,000 jobs over 10 years and create potential revenues of $420 million.
In July of last year, the City of Cornwall committed $300,000 to support the effort.
"Increasing capacity and coverage the cellular network in Eastern Ontario will help our residents and businesses thrive and prosper," says City of Cornwall Mayor Bernadette Clement. "Connectivity is an important factor in maintaining the competitive position of our region on the global stage."
EORN's previous project involved the construction of a 5,500-km fibre-optic throughout Eastern Ontario which resulted in improved wired and wireless connectivity for residents and businesses. The City of Cornwall supported that project, and as a result saw significant investments in the local communications infrastructure.
In 2017, Xplornet Communications established a $40 million regional office in Cornwall, a direct result of the EORN project. Xplornet now employs over 130 people in Cornwall.
"We want to attract a few thousand more residents to our area in the coming years – to contribute to our community," noted Mayor Clement. "Ongoing investment in connectivity will help us get there."
About the Eastern Ontario Regional Network (EORN)
EORN is a non-profit organization created by the Eastern Ontario Wardens' Caucus to help improve broadband access to nearly 90% of Eastern Ontario. It works with governments and community organizations to improve and leverage broadband access to fuel economic development and growth across the region.  The latest EORN project involves all Eastern Ontario Wardens' Caucus members and 10 separated municipalities. For more info, check out the following online resources: