Win This Space is Open for Applications
June 15, 2021
Cornwall Ontario – A local entrepreneur will have the chance to set up shop rent free in Downtown Cornwall, thanks to the WIN THIS SPACE program.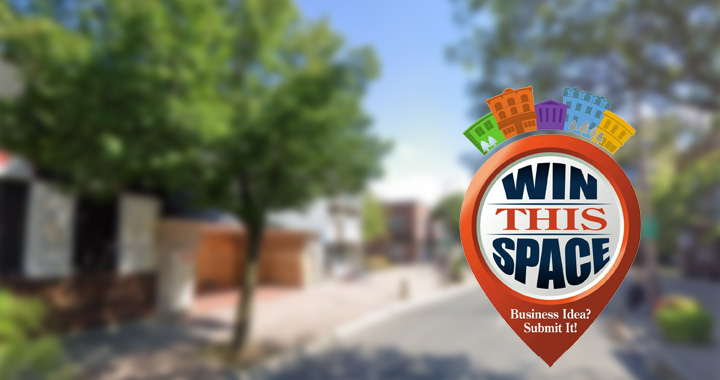 Setting up a business can be an overwhelming experience and the upfront costs of doing so can sometimes stop a great business idea in its tracks.  The WIN THIS SPACE program was developed by the Downtown Business Improvement Association to attract new businesses to Cornwall's downtown by offering free rent for a year.
Returning for the 4th year in a row, the WIN THIS SPACE contest is now open for intake. Any entrepreneur who wishes to open up a storefront business in the Downtown BIA is invited to apply.
Similar to the prior years, the selected applicants will advance through the competition, where top finalists will present their business pitches to a panel of judges. Based on the presented Business Plans, the judges will select one winner. The WIN THIS SPACE contest winner will receive the grand prize of $1,000 per month towards rent for an entire year for a space in the Downtown BIA.
"Growing a business is challenging enough under normal circumstances but doing so during a global pandemic adds another layer of stress and uncertainty," says Mike Petrynka, owner of Mike's Printing and Apparel and the most recent winner of WIN THIS SPACE . "Win This Space was a blessing. The program provided the support I needed to get my business up and running in Cornwall's downtown."
WIN THIS SPACE winners from previous years continue to be located in the downtown:
"Although 2020 was a challenging year for businesses, I am excited to soon be welcoming people through my doors to my new location downtown," added Mr. Petrynka. "I'm very excited and really happy I won Win This Space last year. It really supported me to bring the vision of my store to life."
Any entrepreneur wishing to open a storefront location in the Downtown BIA is invited to participate in the Win This Space contest. Click on the following link for more info:
About the Downtown Cornwall Business Improvement Area
The Cornwall Downtown Business Improvement Area seeks to build and maintain a strong business area for the community, and promote the downtown area so downtown businesses thrive and prosper.