Cornwall Job Market Featured on Podcast
August 12, 2022
Cornwall Ontario – Cornwall's economy and job market was a topic explored in a recent Ottawa Business Journal podcast.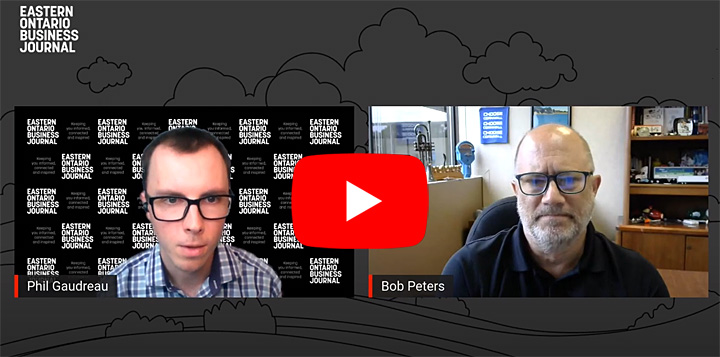 The podcast, which aired August 12 and can be viewed online, explored a number of issues related to the current job market.
"Canada's unemployment rate dipped below five per cent earlier this year, the lowest it has been since a time when bell bottom pants were all the rage, walkmans played cassette tapes, and a Trudeau was prime minister — just not the current guy," says Phil Gaudreau, host of the Eastern Ontario Business Journal Podcast. "There are signs that things are changing, however. Recent layoffs at companies like Shopify and hints of a recession have affected the hiring situation for a lot of the big players. Yet there remain significant challenges in hiring in many industries and at many small businesses."
Mr. Guadreau interviewed three experts on the podcast to discuss available tools, programs and incentives for employers looking to hire, including the DiscoverAbility Network (Ontario Chamber of Commerce), Tourism Industry Association of Ontario, and City of Cornwall.
The Cornwall section of the podcast (about the 20 minute mark) features an interview with Bob Peters, Manager of Cornwall Economic Development. Mr. Peters spoke to the growing interest in relocating to Cornwall, in part due to the combination of affordable housing, quality of life and available jobs. The average sale price for a home in Cornwall is currently under $400,000 which offers a significant savings compared to major urban centres such as Ottawa, Toronto and Montreal. There are currently over 500 jobs available in Cornwall and area, which can viewed on this website:
Listen to the Podcast
You can listed to the podcast by clicking below.
About the Eastern Ontario Business Journal
The Eastern Ontario Business Journal is published by the Ottawa Business Journal, which reaches over 90,000 business and community leaders in Ottawa. For the past three years the publication has carried increasing coverage of major business news from Eastern Ontario. You can read the third issue of Eastern Ontario Business Journal online here:
Related Articles