Downtown Summer Celebration Returns This Weekend
July 26, 2023
Cornwall Ontario – It's a perfect time to celebrate in Downtown Cornwall.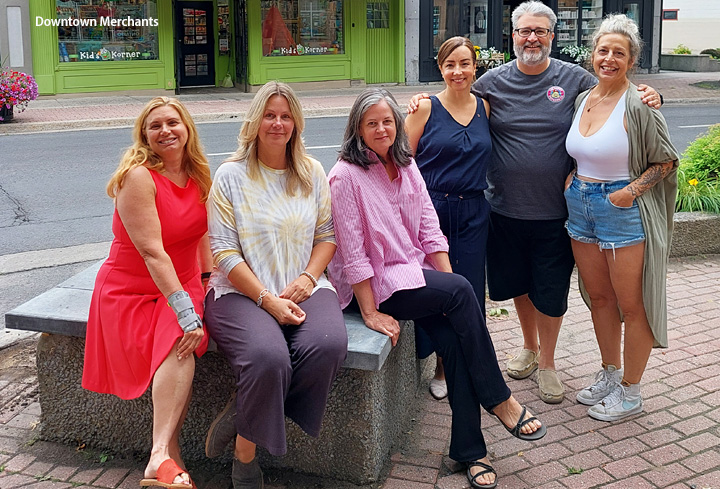 The Downtown Summer Celebration returns to Downtown Cornwall this Thursday, Friday and Saturday to coincide with Cornwall Ribfest taking place just steps away in Lamoureux Park.
A variety of Downtown businesses will be offering special discounts, incentives, sidewalk sales and other promotions over the course of the three-day event.
"We have an amazing mix of shops and restaurants in Downtown Cornwall and Ribfest weekend is a great opportunity to showcase all that our Downtown has to offer," said Chris Munro of Life's Little Pleasures. "We're inviting residents and visitors to take a stroll Downtown, soak up some sun on a patio and enjoy some great food and shopping."
Located right across from Lamoureux Park – the site of Ribfest – Downtown Cornwall has a variety of retail shops and restaurants for residents and visitors to explore and discover. Downtown Cornwall is also home to cool attractions like the Historic SDG Jail (open Thursday to Sunday for guided tours), Rush Hour Escapes (book online at www.rushhourescapes.ca) and Cline House Gallery (open Thursday to Saturday, 10 am to 4 pm).
Participating businesses
Participating businesses in the Downtown Summer Celebration include:
Life's Little Pleasures
Echo Trends
Karma Clothing by Studio 101
Floral Expressions
The Happy Popcorn
Essential Kitchen
EK Studio
Rush Hour Escape Rooms
Kids Korner
The Squire Shop
Love & Lee
DG Vintage
Tilly's
Mexis Cornwall
Celtic Treasures
Wonderflea Vintage
Tickle Your Fancy
Kastners Men's & Ladies Wear
Alpin's Interiors-Benjamin Moore
Carrots N' Dates
Additional Info
For additional information and updates on the Downtown Summer Celebration, please check out the Facebook event page.
Connect with Cornwall Tourism
Looking for other fun things to do in Cornwall? Check out the Explore and Events section of the Cornwall Tourism website for other fun-filled activities and events to keep you busy. Better yet, consider extending your stay with a night at one of our great accommodations!
Related Articles
Categorised in: Arts and Entertainment, Business, Community, General, News