Cornwall Celebrates Local Food Week
June 3, 2019
Cornwall Ontario – There is nothing better than food grown, processed and delivered from local farms to your table. With this in mind and the summer growing season around the corner, Cornwall is celebrating local food and beverages during Local Food Week.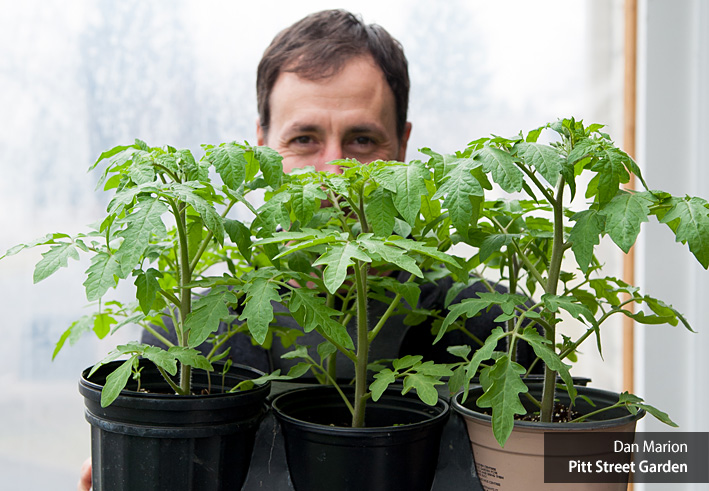 "Cornwall is very fortunate to be situated in one of Ontario's key agricultural regions," says Mayor Bernadette Clement. "From the weekly Farmers Market to retailers such as Farm Boy to local restaurants, residents and visitors have access to an abundance of fresh and delicious local food."
Cornwall has a number of food processing operations – both large and small:
Rurban Brewery – local craft brewery and tap house on Cumberland Street offering a variety of small batch beers
Fairy Sweet Gourmet Bakery – local chocolatier at Pitt and Second offering a variety of chocolate treats
Pitt Street Garden – urban farm located on Pitt Street that offers consumers a chance to buy a "share" of the weekly harvest
Olymel – world class bacon processing plant located in the Cornwall Business Park
Lallemand – a global leader in the agri-food industry, now producing yeast products in Cornwall
Leclerc Cookies – production is about to begin on its state-of-the-art facility in the Cornwall Business Park
In addition to the above, ZipGrow is a company located in Cornwall that manufactures vertical growing systems that help farmers around the world and build economically viable indoor farms.  Food Cycle Science provides an eco-friendly solution to divert food waste from landfills with its FoodCycler product. Walmart Logistics is also helping distribute Ontario food to consumers via its Harmony Distribution Centre in Cornwall.
The Cornwall Kinsmen Farmers Market offers a locally grown and locally made food each Sunday at St. Lawrence College. An increasing number of restaurants are also moving towards featuring more local products in their regular menus.
Earlier this year, the Food and Agricultural Advisory Council released a report that lays the groundwork for developing better support to local farm and food businesses, addressing gaps along the agri-food value chain, and promoting food literacy and culinary tourism across the region.
"Local Food Week is a great way to celebrate all the good things grown, produced and processed in Ontario," said Ernie Hardeman, Minister of Agriculture, Food and Rural Affairs for Ontario. "I want to encourage everyone to support our agriculture and food processing sector by choosing local and to enjoy all the amazing food grown and made right here in Ontario."
In November, a conference celebrating and supporting local food across Eastern Ontario will be held in Cornwall. It is one of a number of events and conferences that support the sector including Eco Farm Days (held each February) and Seedy Saturday (held each March).
Ontario is a strong supporter of local food and is committed to the province's farmers and food processors, who produce more than 200 food and beverage products to feed our local communities and the world. The sector contributes over $38 billion to the local economy and employs 1 in 8 Ontarians.
Pitt Street Garden is featured in the 2019 edition of Cornwall Living magazine. A copy of the magazine can be requested by filling out the request form on this website.